Car rental Banja Luka
Find the best price for car hire in Banja Luka. Goautos.com compares prices from well-known car rental companies in Banja Luka. Search now to see the best deals!
Banja Luka guide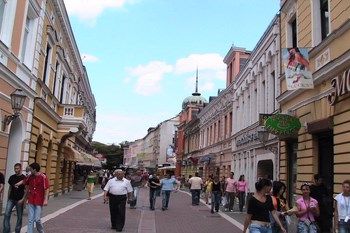 Banja Luka is the second largest city in Bosnia and Herzegovina and the capital of Republika Srpska.The city is located northwest of the country by the Vrbas River and has 227,000 (2008) inhabitants.
Banja Luka has a continental climate with cold winters and hot summers. The city is home to the University of Banja Luka, as well as a number of state institutions in Bosnia-Herzegovina. After the war in the Balkans in the 1990s, the economy was badly hit. But in recent years the city has experienced economic growth.
The city was not the one that was hardest hit during the war, but all the mosques built in the 1400 – and 1500's were destroyed. One of them was Ferhadijamoskeen standing on the UNESCO World Heritage List. Area and the remains of the mosque is now a national monument of Bosnia and Herzegovina.
Other interesting buildings are the concert hall and gallery Banski Dvor (Governor's Palace) in the center. The monastery Gomionica from the 1500s is located near Banja Luka has a collection of old icons from the 1700s. Kastel fortress on the banks of the river Vrbas has a history that stretches back to Roman times. Gospodska street is the main street with a good selection of shops, pubs and eating places.
Because of the many parks and over 10 000 trees Banja Luka was formerly called the "Green City". The town is beautifully situated on the wooded Banja Luka valley. Not far away is the Dinaric mountain range, and it is therefore good leisure opportunities in the area of fishing, hiking and rafting also. There are also several hot springs and spa.
Banja Luka International Airport is located 23 km northeast of the city.