Car rental Bosnia Hercegovina
Find the best price for car hire in Bosnia Hercegovina. Goautos.com compares prices from well-known car rental companies in Bosnia Hercegovina. Search now to see the best deals!
Bosnia Hercegovina guide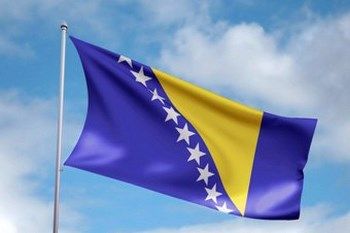 Bosnia and Herzegovina is surrounded by Croatia to the west and Serbia and Montenegro in the east, and has only a coastal strip of 26 km in the south of the Adriatic Sea. Its population is 3,839,737 (2011) inhabitants.
Bosnia and Herzegovina can be divided into three geographical zones. From northwest to the southeast of the country runs the Dinaric Alps with Maglic, the country's highest peak, at 2386 m. Central to the country, the low mountains, and the area is rich in forests and minerals. Most of Bosnia and Herzegovina has continental climate with cold winters and hot summers.
Yugoslavia was formed in 1918 by 1 World War II ended and until 1992, Bosnia and Herzegovina became a republic of the Socialist Federal Republic of Yugoslavia. In 1989 unravelled cooperation in Yugoslavia and Bosnia and Herzegovina became independent a few years later, in 1992. Serbs opposed this because they wanted by force and attacked the neighbouring 6 April 1992. One of the most famous events in the war, the genocide in Srebrenica 1 July 1995 where Serb forces killed 8,000 civilians. The event stands as one of the worst war crimes after the war in Europe. The war lasted for three years until 14 December 1995 cost 100,000 lives and 2.5 million were displaced.
The country is still affected by the war that has caused huge economic losses. The economic situation in Bosnia and Herzegovina-Herzegovina is difficult, with low economic growth, trade deficit and high unemployment.   But the country is rich in natural resources and has the potential to become an important economy.
Tourism is growing in the country. Bosnia and Herzegovina is known for its interesting architecture with a mix of Romanesque, medieval, Ottoman and Austro-Hungarian influence. In winter conditions for skiing is very good, and the short coastline there are beautiful beaches to be enjoyed in the summer months. Neum is a beautiful coastal city. Other attractions are Međugorje which is one of the most important pilgrimage destinations in Europe with around one million visitors pilgrims every year.  Sarajevo is a great city to visit with nightlife, markets, churches and mosques, among other things, been recommended by Lonely Planet.
The largest airport is Sarajevo International Airport Located just outside Sarajevo. The second largest is Banja Luka International Airport, 18 km outside the city of Banja Luka[/vc_column_text][/vc_column][/vc_row]