Car rental Barcelos
Find the best price for car hire in Barcelos. Goautos.com compares prices from well-known car rental companies in Barcelos. Search now to see the best deals!
Barcelos guide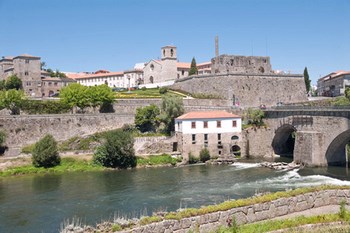 Barcelos is located in Braga District, in the northwestern part of Portugal – Specifically the right bank of the river Cávado.The city has approx. 60,000 inhabitants (2009), while in the entire municipality (same name) lives around 125,000.
Barcelos the Municipal Court in 1140, and in the old town are a number of medieval buildings still preserved. The city is later otherwise known primarily for its production of ceramic figurines – especially decorative roosters – based on an old local legend.
Among the many architectural attractions of Barcelos to the ruins of the old "Greve Palace" (Paco dos Condes de Barcelos) in Gothic style from the 1400s mention. It is listed as a national historic monument. Today, the city's archaeological museum here. Otherwise Barcelos tower from the 1400s and Barcelos bridge ("Ponte de Barcelos") from 1328, which runs over Cávado River, popular destinations.
Other attractions include several special churches, including Igreja de Santa Maria de Abade de Neiva (whose status as a national monument, and where the oldest part is from the 1100s), the baroque church Templo do Bom Jesus da Cruz from 1504 and the Romanesque church Igreja Matriz de Santa Maria de Barcelos built over a long period between the 1200s and the 1400s.
Nearest international airport is Porto Airport, located 53 km south of Barcelos.