Car rental Bilbao
Find the best price for car hire in Bilbao. Goautos.com compares prices from well-known car rental companies in Bilbao. Search now to see the best deals!
Bilbao guide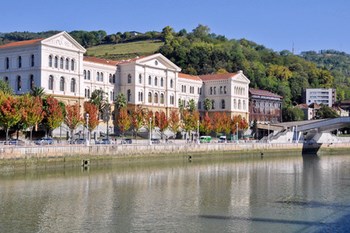 Bilbao is situated in the Bay of Biscay and the Atlantic Ocean in northern Spain, and is the capital of the province of Vizcaya.Bilbao is the center for indigenous Basque area. The city has 353,000 inhabitants, while the metropolitan area has a population of approximately 1 million (2011).
Bilbao is a major port and an industrial center. Two smaller mountain ranges surrounding the city – Pagasarri and Artxanda.
The city has a number of tourist attractions – including Art Museum "Museo del Bellas Artes' Hall from 1892, Arriga Theatre from 1890, Champs Elysee Theatre in 1902 with its Art Nouveau facade, St. Anton church from 1433, Santiago Cathedral from the 1400s and the Guggenheim Museum , which opened in 1997. The museum has both permanent and temporary exhibitions of contemporary art. Guggenheim Museum is housed in an innovative building that is covered by titanium plates and glasses, and is an attraction in itself. The museum has more than 500,000 visitors annually.
Bilbao otherwise has a number of parks and green spaces – including the city park "Dona Casilda Park." In addition, a maritime museum, an archaeological museum and a historical (Basque) museum.
The airport Bilbao Airport is located 12 miles north of downtown.