Car rental Bonn
Find the best price for car hire in Bonn. Goautos.com compares prices from well-known car rental companies in Bonn. Search now to see the best deals!
Bonn guide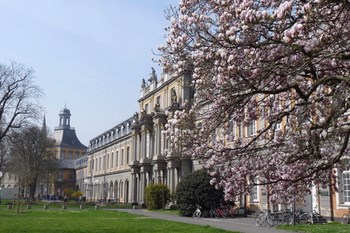 Bonn is located in the western part of Germany, specifically in North Rhine-Westphalia.The city was formerly the capital of the Federal Republic of Germany. Some parts of the German central administration still based in Bonn. Rhine flows through through downtown and neighborhoods on either side of the river are connected by three bridges. The population of Bonn is around 315,000 inhabitants 2010
Many jobs disappeared when the government, the Bundestag, and foreign embassies moved to Berlin after Germany was united.Several of these, however, since been replaced by a number of international organizations (including some UN offices) have established themselves here.
The city's history dates back to ca. year 40 AD Kr., When the Romans built the fortress Castra Bonnensia nearby. First in the Middle Ages, however, Bonn is a city of importance.
The old city of Bonn – Altstadt – is very beautiful, and here are some of the city's most famous sights. It comes as the childhood home of composer Ludwig van Beethoven, who is now the museum. It must also be noted that the Bonn obviously has its Beethoven Halle – a large congress and concert hall, where every 3 years organized festivals. Also Kunst-und Ausstellungshalle and the historical museum "Haus der Geschichte" are important cultural institutions in the former capital.
Other historical attractions in Bonn, the old town hall from the 1700s, located in the central Markplatz. There is also the city's cathedral, which was begun in the 1000's. Elector old castle is a grand 1700s building, and is now the main building of the Rheinische Friedrich-Wilhelms-Universität. The impressive Palais Schaumburg – built in the period 1858 to 1860 should be mentioned. The building is currently used including for official representation purposes.
The nearest airport is Cologne-Bonn Airport, which is located on the outskirts of Cologne – approx. 24 km north of Bonn.