Car rental Bordeaux
Compare prices and find cheap car hire in Bordeaux from well-known and local car hire companies. Insurances and unlimited mileage are included. Save up to 70% on car rental in Bordeaux through us.
Bordeaux guide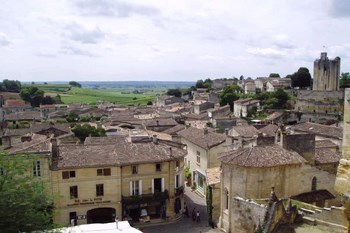 Bordeaux is an old port city with 230,600 inhabitants (2005). This big city is located in the southwest of France by the Garonne River. Already 300 years f.Kr. lived celts in Bordeaux. The city is known for its large production of wines, Bordeaux wines, and these have been produced here since the 18th century.
Attractions
Bordeaux also focuses on tourism, because the city has many beautiful buildings to showcase – e.g. grand théâtre– built between 1775 and 1780. The Palais Gallien, which consists of ruins of a Roman amphitheatre, can also be visited. Another major attraction is St. André Cathedral from 1096.
In the city is also an old great tower, tour st. nicholas, which was originally built as a lookout tower to protect the city from attack. From here you can enjoy the beautiful view. Art enthusiasts should visit the Musée des Beaux-Arts and see paintings by Matisse, Rubens and Titan. In addition to this, there are many other museums and art exhibitions in the city. For the shopping enthusiasts, Rue Sainte-Catherine street is Europe's longest shopping street with shops, restaurants and cafés.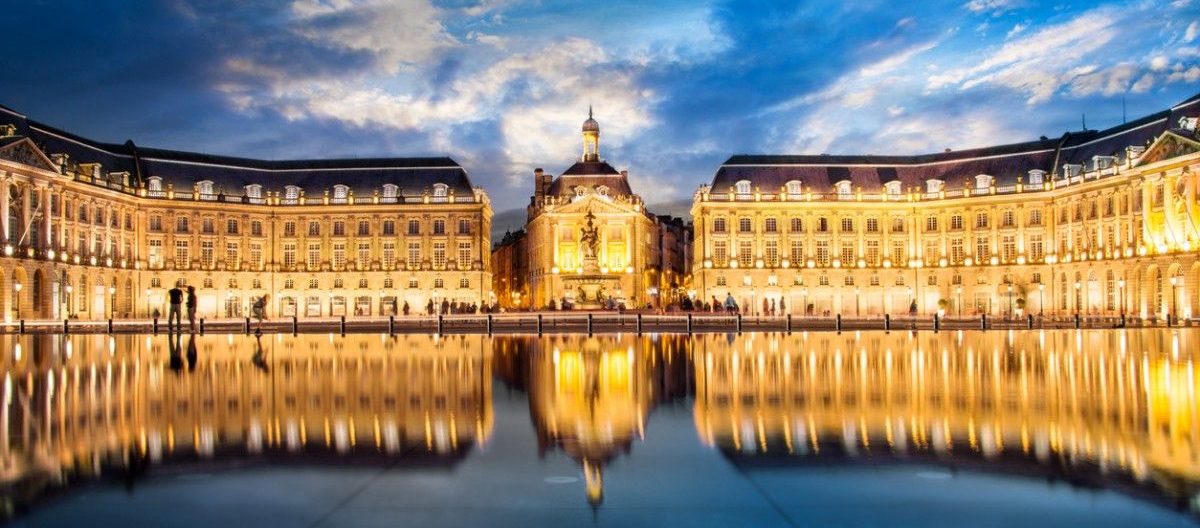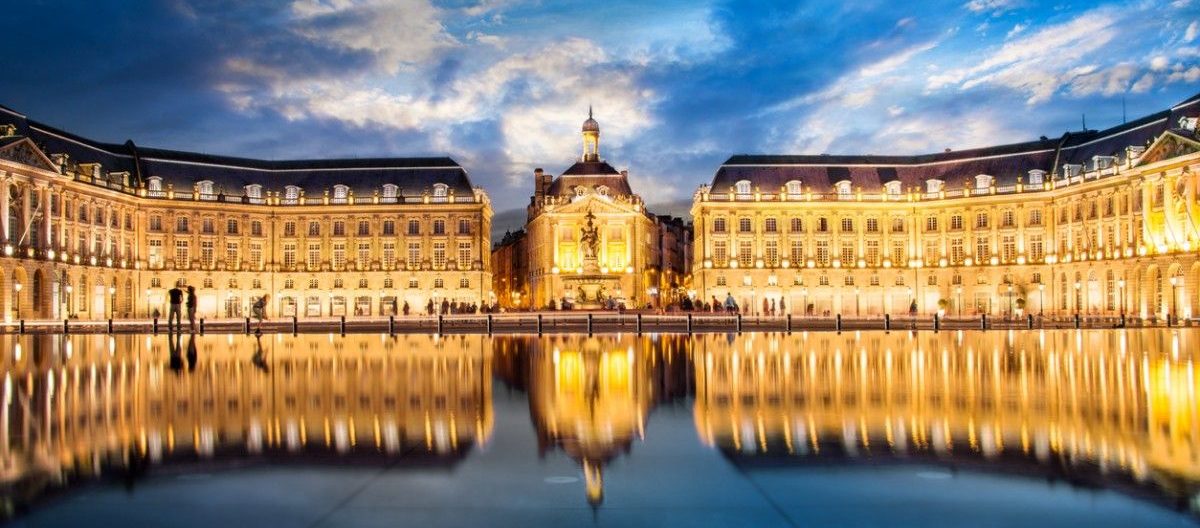 Explore Bordeaux with car hire
There are two things that stand out when it comes to excursions in the Bordeaux area, namely the sea and wine districts. The whole coast is packed with beautiful beaches, hence famous and unknown seaside resorts. Into the country you will find several famous wine districts. The villages here are often from before the Middle Ages, and usually have a unique and welcoming atmosphere. Here are some suggestions that are easy to implement.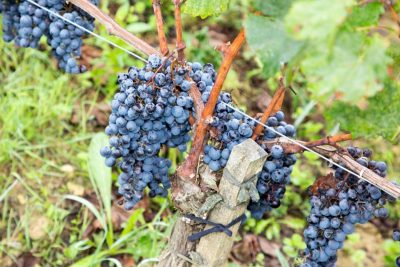 Saint Émilion – Lovely village and famous wine district
Saint Émilion is one of the most famous villages in this regions, especially among wine connoisseurs. Here, people from all over the world come to taste the exquisite products, and to experience an authentic and pleasant atmosphere. The village has medieval settlements, but there are traces here of settlement here more than 35,000 years ago. The entire Saint Émilion is currently a UNESCO World Heritage Site. Inside the village centre there are many good eateries, where you of course get to taste the wines made in the district.
It is only 40 km from the centre of Bordeaux to Saint Émilion. You drive straight east and into the country, where about half the stretch goes on the highway. You will take about 35 minutes by car rental.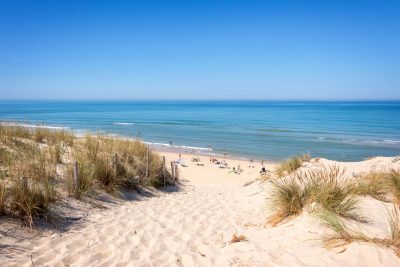 Lacanau Ocean – The seaside resort for all
If you are in Bordeaux and want to get to a beautiful beach on the Atlantic Ocean as quickly as possible, Lacanau Ocean is the place to drive. This is a small seaside resort located right at the seafront and has the same name as a larger town located a little further inland. In Lacanau Ocean there are plenty of restaurants, cafes, bars and shops, and you walk easily from the city center out to the nice beaches. The climate makes this a popular destination all year round, but swimming is likely to take place mostly during the summer season. For those who don't just want to sunbathe, there are more than 100 kilometers of bike paths around Lacanau Ocean, and this is one of the best places in Europe for those who want to surf.
From Bordeaux to Lacanau Ocean it is 58 kilometers, and most of the drive goes on country roads. The time you want to spend is about 1 hour and 5 minutes.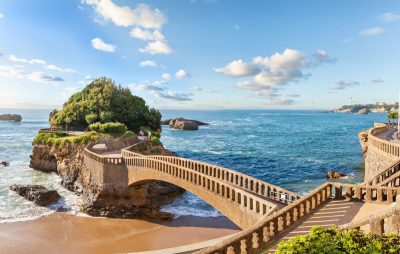 Biarritz – The Royals' Playground in Summer
Biarritz has been one of the most exclusive seaside resorts in Europe for about 200 years. The city is located in the Bay of Biscay, not far from Spain and San Sebastian. In the city center you stroll among lovely buildings from La Belle Epoque, some of which are legendary hotels and casinos. On the outskirts you will find romantic small streets with picturesque houses, heading for the many beautiful beaches. It is quite possible to go on a day trip from Bordeaux to Biarritz, but the best thing is to include at least one overnight stay. The nightlife is great, the restaurants are good, and the folk life exciting, especially during the summer months. Many choose to drive on to San Sebastian, and often with detours to one of the many and cozy fishing villages located in the Bay of Biscay.
Biarritz is 120 miles from bordeaux city centre and you drive on the motorway throughout the stretch. The drive normally takes 2 hours if you do not stop along the way.
Arcachon and Dune du Pilat – Europe's largest sand dune
Arcachon is one of the most popular seaside resorts in France. This is because the city itself is nice to stay in, and the fact that you will find Europe's largest dune. Dune de Pilat is located along the perpetual beach that meanders around Arcachon. It is over 500 meters high, and 2.7 kilometers long. Here you should consider stopping by if you want to get out of Bordeaux for a little walk and enjoy the beautiful beaches. There may be a lot of people in the area in the summer, but at the same time there is more than enough space for anyone to sunbathe and bathe. It is also not wrong to visit Arcachon and the sand dune outside the summer season. The area has a pleasant climate all year round.
To get to Dune du Pilat from Bordeaux, drive south-east towards Biarritz and take off towards Arcachon. The whole trip there goes on the highway. From Archachon continue a few kilometers out to the Atlantic Ocean and the dune. The entire stretch is 64 kilometres and you should calculate a driving time of about 50 minutes.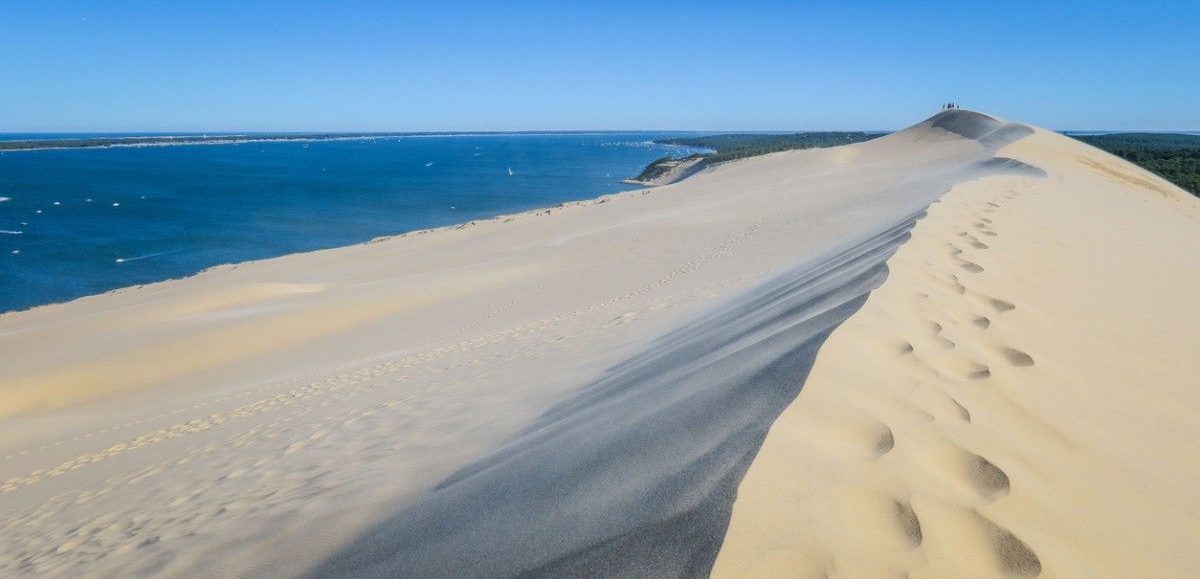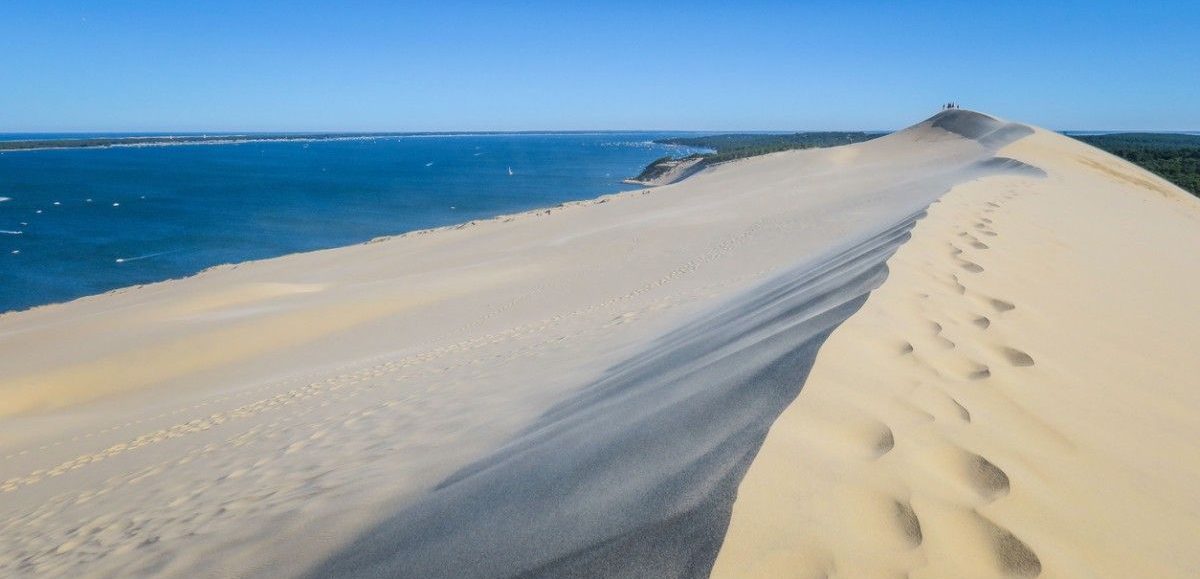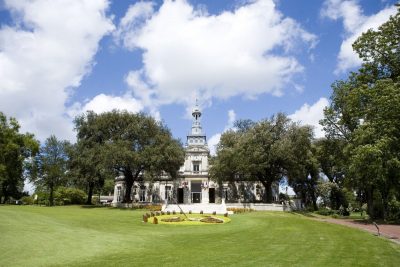 Cognac – More than just spirits
Cognac is a small municipality and town just outside Bordeaux. This district is well known for its wines and grape wines. Located on the Charente River, the town itself has a lovely centre consisting of unique buildings built between the 15th and 20th centuries. Here you can experience beautiful architecture, dine at good restaurants serving local specialties, learn about the wines, go to exciting markets, and visit several museums and sights. There are also many fun festivals held in Cognac, including the district's largest blues festival held in the summer.
It is about 120 kilometers between Bordeaux and Cognac. You drive on the highway north towards La Rochelle, until you take off on country roads into the country towards the famous district. The entire trip takes about 1 hour and 30 minutes by car rental.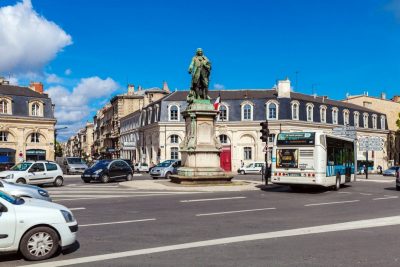 Parking and traffic with car hire
It is not so difficult to find parking on the streets of French cities, but pay attention to the signs. For example, some streets may have allowed parking only on one side of the road. It is also common with so-called blue zones in the cities. If the parking space is marked in blue, it can only be used by those who live in the borough if the car is to stand for more than one hour. As a rule, this applies between 09:00 and 19:00 on weekdays.
The roads in Bordeaux consistently maintain good standards, but driving in the city centre can be challenging anyway. There are many roundabouts in the city with several lanes, and navigation in and out of these is somewhat stressful when there is a lot of traffic. In some roundabouts, those who drive into the roundabout have a pre-emptiel, while in others there are those who are already in the roundabout who have the right to drive. If so, this is marked with signs.
Airport
The name of the airport in Bordeaux is Bordeaux–Mérignac Airport, or Aéroport de Bordeaux-Mérignac in French. Here there are three terminal buildings, and which of the planes park by depends on where you came from. International flights usually use Terminal A, the domestic flights of Air France (mainly Paris) park at Terminal B, and some low-cost airlines park at a separate building (terminal Billi).
Car hire companies have their desks in their own small kiosks that stand on the outside of the terminal buildings. Their cars are parked just beyond, and you don't need transportation to the parking lot of any kind. As of today you will find 9 car rental companies represented at the airport in Bordeaux. These include well-known players such as Avis, Budget, Sixt, Goldcar and Europcar.
From the airport to the centre of Bordeaux it is 12 kilometers, and you usually spend less than 30 minutes on the drive.