Car rental Funchal
Find the best price for car hire in Funchal. Goautos.com compares prices from well-known car rental companies in Funchal. Search now to see the best deals!
Funchal guide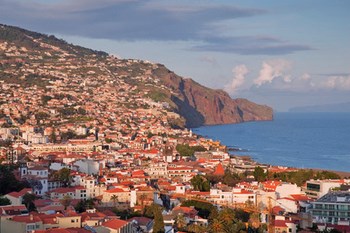 Funchal is the "capital" of the Portuguese archipelago of Madeira Atlantic. It lies on the southern coast of the main island, and has about 112,000 inhabitants (2011).
Funchal's main industry is tourism (especially in winter). Otherwise, the city has a significant wine production and sugar industry. Moreover, it is a busy port in Funchal, where there are some export, particularly of wines and fruit – in addition to a large number of cruise ships docking here.
Funchal was founded in 1421 and is named after the plant fennel, which in Portuguese is called "funcho". The city has since 1960 invested heavily in tourist traffic – but also received until many visitors, especially from the European aristocracy.
Funchal is perhaps best known for its spectacular fireworks display every New Year's Eve. When the port is often full of foreign cruise ships. Otherwise, the city has a very beautiful location in a steep terrain, where narrow streets and whitewashed houses extending from the sea and up the mountainside. Funchal's highest point is above 1200 m Most of the streets in the oldest part of town are paved with cobblestones, and this is also Funchal's most dominant buildings – the cathedral Sé de Funchal, which was built in the 1500s.
Another popular attraction in Funchal old town is the fortress of Sao Lourenco from the 1500s. There are also a number of interesting museums in the city, and several large parks.
Up in the mountains, about 600 meters above the city, you can visit the beautiful church of Nossa Senhora do Monte from 1741, with its two spiers are visible from the sea. From here you can experience the special and famous trips with basket sleds with driver (carros de cesto) down the streets towards the center. It is also possible to use the gondola to / from the mountain.
The city has its own international airport Funchal Airport – Santa Cruz (also known as Madeira Airport), located about 13 miles east / northeast of downtown.