Car rental Glomfjord
Find the best price for car hire in Glomfjord. Goautos.com compares prices from well-known car rental companies in Glomfjord. Search now to see the best deals!
Glomfjord guide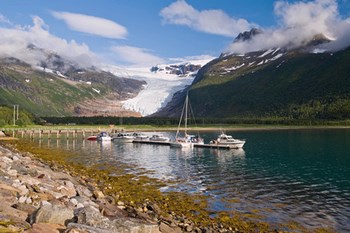 Glomfjord is a village in Meloy municipality in Nordland 1193 (2012) inhabitants. It is surrounded by high, steep mountains and situated at the Coastal Route at the head of the 18-kilometer Glomfjorden just north of Svartisen.
Glomfjord Alpine is one of the North's largest ski resort and has been described as "one of the hidden gems of freeriding." There is a chair lift to the Upper Glomvatnet under Glombreen in the north, and a gondola from Fykanvatnet in the east to Lower Navervatnet. By Fykanvatnet outside center is a rock carved with 17 different carvings which are 4000, 5000 years old. Close to Svartisen is a major draw for Glomfjorden.
Manufacturing is an important industry for the town, and most companies located in Glomfjord industrial park. Yara produces such mineral fertilizers and calcium nitrate and ScanWafer produces silicon wafers for solar panels. Statkraft and also a major business in the area.
In September 1942 Glomfjord power plant arena for sabotage campaign "Operation Musk Dunder". After action ga occupation the construction of the aluminum plant in Glomfjord. By group of twelve saboteurs from England, Canada and Norway eight were taken by the Germans shortly after the operation, and most did not survive the war.In 1995, a monument that marks the event unveiled at the power plant.
Bodø Airport is the nearest airport of size and is located 140 km further north.Mo i Rana Airport is 60 km further south.