Car Rental Iceland
Compare prices and find cheap car hire in Iceland from well-known and local car hire companies. Insurances and unlimited mileage are included. Save up to 70% on car rental in Iceland through us.
Iceland guide
Iceland is Europe's second largest island and a republic in the North Atlantic, located between Norway and Greenland. Despite its area of 103 000 km2, the country has no more than 307 000 inhabitants (2010). Around 120,000 of them live in the capital Reykjavík. Other urban areas include Kópavogur, Hafnafjördur and Akureyri.
It is only the coast that is inhabited, since the interior of Iceland is dominated by mountains, volcanoes, lava deserts and glaciers. The Icelandic coast is characterized by fjords,while the mountains inland reach at about 2000 meters altitude. The highest peak is Hvannadalshnúkur (2,110 m). Several of the volcanoes in Iceland are increasingly active. The most famous are Hekla and Katla. The Vatnajökull glacier is the second largest glacier in Europe. Only Austfonna on Svalbard is larger. It has an area of over 8,000 km2.
One of the largest tourist attractions in Iceland is Vatnajökull National Park. Another popular attraction is the water-splashing hot spring Geysir, located in Haukadalur (where there is also a national park). What's more, the viking's ancient tingsted Thingvellir must be mentioned – which is part of the UNESCO world heritage list.
Iceland's main airport is Keflavik International Airport – located about 50 km southwest of the capital.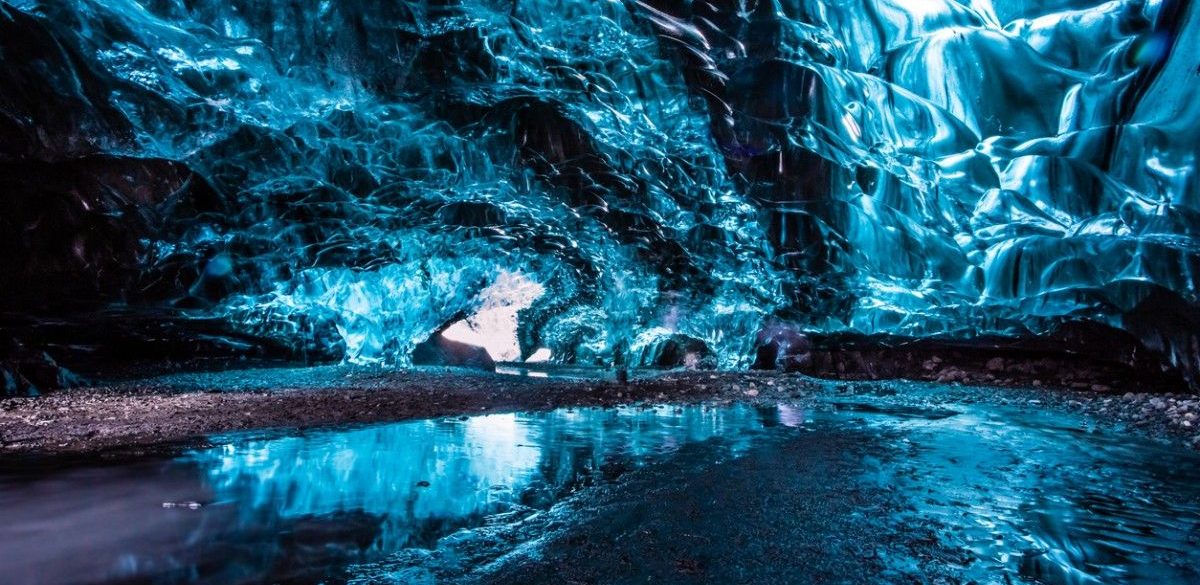 Driving in Iceland
In Iceland, you should probably drive more carefully than you're used to. Traffic is comfortable in and of itself, with relatively little cars on the roads. However, there are many roads in the outskirts that do not have asphalt cover (gravel roads), and many roads are also narrow. There are also a good number of bridges in Iceland that do not have room for traffic in both directions at the same time. Please note that there may be farm animals on the roads in many places. Also note that the roads in Iceland are often built up, which helps to keep the snow-free in winter. At the same time, there is an increased risk of losing control of the car if you do not stay in the roadway.
Traffic rules in Iceland
In Iceland, drive on the right side of the road.
Driving lights are mandatory on the car 24 hours a day.
All use of a mobile phone is prohibited when the engine is running, except hands-free.
It is mandatory with seat belt for driver and passengers.
Children under 3 years old must sit in an approved child seat.
Children under 135 cm should always use approved child restraint equipment suitable for the height and weight of the child.
Children should not sit in a child seat facing backwards in front seats with an airbag.
In Iceland, it is forbidden to drive off marked roads.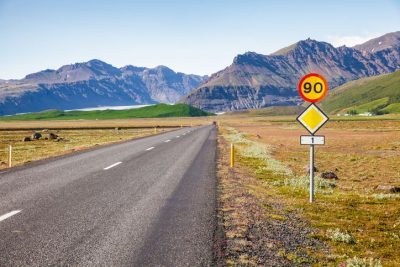 Speed limits in Iceland
Keep in mind that the speed limits in residential areas can be set to 30 kilometers/h. If otherwise not specified, the following limits apply:
Cities and towns: 50 kilometers/h
Country roads without asphalt cover: 80 kilometres/h
Country roads with asphalt cover: 90 kilometres/h
Please note that in Iceland you may want to overtake signs with lower recommended speed limits. These signs are rectangular and blue-coloured, and are usually used on stretches where there is an increased risk of accidents, such as narrow bridges, twisting turns, and other stretches with a high accident rate.
Alcohol limit in Iceland
In Iceland, driving is not allowed if the blood alcohol level exceeds 0.5° (0.5 g/l). If you have an alcohol level above 0.5, it will result in heavy fines and confiscation of driver's licenses.
Recommended car rental car rental services
A drive in the Icelandic countryside is usually an unforgettable experience. You won't find this kind of nature anywhere else in the world. The driving ways we have recommended are therefore focused on the many unique natural phenomena that are on saga island.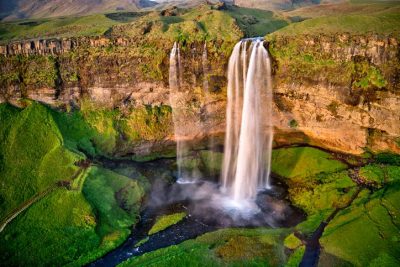 Hringvegur
Hringvegur is also called Þjóðvegur 1, that is, Route 1, and is the road that runs in a joined circle around the entire island. The total distance is 1322 kilometers. If you were to drive the entire Route 1 without stopping, the trip would have taken about 15 to 16 hours. Tourists who want to experience the whole island are happy to drive the whole round, but they may spend a week or more on the trip. Hringvegur takes you past many of Iceland's best sights, exciting fishing villages, and you get a unique nature experienceat the same time. It is also popular to drive parts of Hringvegur, to, for example, idyllic small towns such as Vik and Skagafjörður, or natural phenomena such as Seljalandsfoss and Jökulsarlon. Another popular option if you want to arrive in Iceland by boat is to take the ship that goes from Hirtshals in Denmarkto Seyðisfjörður. In Seyðisfjörður only you pick up car hire, and for example drive to Reykjavik along either the north or south coast.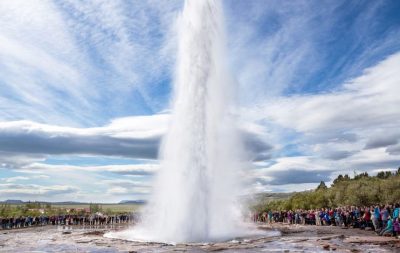 Gullni hringurinn
If Hringvegur becomes too ambitious, perhaps the shorter round trip Gullni hringurinn is a more attractive option. The name can be translated as "The Golden Circle"and is a driving route of about 300 kilometers that runs in the Reykjavik area. Even if you pass many sights on this drive, it is possible to implement it in a day. The actual runtime is not more than about 3 to 4 hours. The question is how many stops you will take along the way, and how long you will spend when you stop. You pass amazing natural phenomena such as Geysir and Strokkur, þingvellir national park (Tingvellir), Kerið volcano crater,a couple of beautiful waterfalls, and a few lovely small towns with exciting architecture. If you are interested in technology and engineering, you should also take a look at the geothermal power stations Hellisheiði and Nesjavellir.
Reykjanes
Reykjanes is the peninsula that stretches west from the capital, and where you will find, among other things, Keflavik Airport. In this area you will find plenty of exciting experiences and sights, as well as a unique landscape. The blue lagoon the most famous place on the peninsula. There you can swim in hot water all year round, and perhaps nurse your body at one of the world's best spas. In the small fishing village of Sandgerði there are couples eateries that many believe to be Iceland's best seafood restaurants. If you follow the west coast from there, you will reach Sandvik, where the Eurasian and North American continental plates meet. Over the rift that separates the continents, a small bridge is built, so here you can technically take a visit to North America. You should also consider visiting the Viking Museum as the outer most of the headland, a Rock 'n' Roll museum in Keflavik, Hvalsneskirkja from 1887, the geothermal area gunnuhver, and the lighthouse at Reykjanesviti.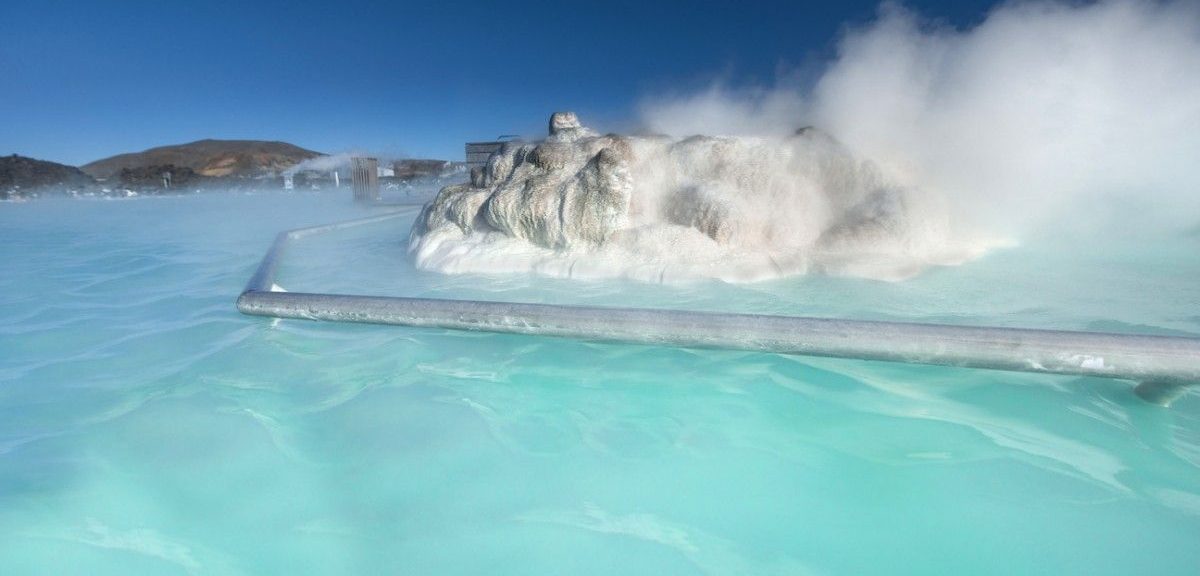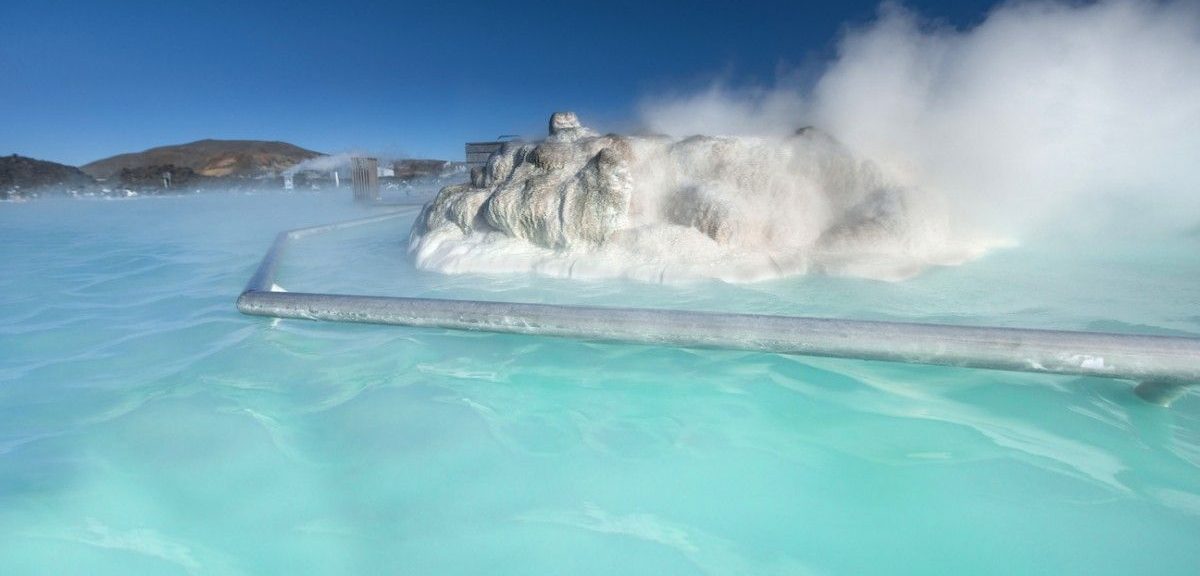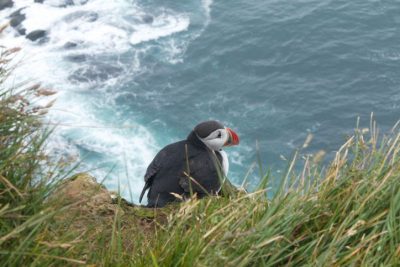 Fjords in the northwest
If you want to see some of the most beautiful landscapes in Iceland, consider a drive to the fjords located on the island's northwestern end. The Vestfjords have a contrasting and unique feel, with high cliffs plunging into the sea. Inside several of the fjords you will find fishing villages that have been there since the first people arrived on the island. In the Vestfjords you will also find several bird rocks, including Látrabjarg which is the world's largest colony of seabirds. This rock is also the point of Europe located in the far west. There are several places in the West Fjords where you will find hot springs (you can swim in any of the), and the area is famous for its many beautiful waterfalls. If you're lucky, you'll see polar reefs in the pristine nature. It takes no more than about 2 hours and 30 minutes to drive from Reykjavik to the start of the Western Fjords. Once you're there, you may soon be tempted to spend several days exploring the beautiful scenery.
Companies you can rent a car from in Iceland
Of course, the number of rental rental rental locations in Iceland is lower than in most other countries. The country does not have many inhabitants, and most tourists have Reykjavik as their main focus. In the largest cities and at Keflavik Airport, international players such as Hertz, Avis, Sixt, Enterprise, Budget, Dollar and Thrifty dominate. If a small place offers car rental, it is also usually such company in question. There are also some Icelandic companies that offer rental cars, especially in the Reykjavik area, including Lagoon Car Rental, Route 1 Car Rental, Go Iceland and Reykjavik Auto. However, the number of cars these companies have available is usually low.
7 frequently asked questions about car rental in Iceland
Do I need an international driver's license in Iceland?
If you have a driver's license from a country within the EU, EEA, US or Canada, your national driver's license will be enough. For other countries, you normally need to show an international driver's license. Keep in mind that international driving licences can only be issued in the country you come from.
Do I need a credit card to rent a car in Iceland?
A valid credit card must be presented in the tenant's name when picking up the car in Iceland. The card is used to secure a deposit that will cover any deductible for damage to the car, fines and fuel. Check if your credit card gives you free deductible insurance.
What do I need to bring when I get the car?
Guests who pick up a car must present a valid driver's license (and, if applicable, an international driver's license), passport or other approved photo ID, and a valid credit card. All documents must be in the name of the tenant. Additional drivers must provide a valid identification and driver's license.
What is the age limit for renting a car in Iceland?
The most common age limit for getting a rental car in Iceland is 20 years. The driver must also have had the driver's license for at least 1 year. For some (expensive) categories of cars, the age requirement may be higher. It is also common for a fee to be charged for all drivers under the age of 25.
Do I need an SUV or a four-wheel drive car in Iceland?
If you're just driving in the area around Reykjavik, you're unlikely to need anything but a regular passenger car in Iceland. In winter, there is something different, especially if you are going to drive outside the capital. The roads can be icy and snowy, and then an SUV or other car with four-wheel drive can be good to have. However, get into the weather and conditions before you go on long drives.
Is it common for toll booths in Iceland?
In Iceland, you don't have to worry about toll roads or bridges, and you won't encounter toll booths. The exception is the tunnel called Vaðlaheiðargöng, which runs between Fjosladalur and Eyafjordur, just outside Akureyri. If you are driving this distance, it is recommended that you prepay (at least 3 hours in advance). As of 2020, the pre-payment price is 1500 ISK, compared to 2500 ISK when you are first there.
Who do I contact if I am involved in a car rental accident in Iceland?
The emergency number in Iceland for ambulance, fire service and police is 112. You should only call this if you have been involved in an accident in which there is personal injury, in the event of a fire, or in other serious cases and emergencies. You should then call the car hire company and/or insurance company you are using.
Second number:
Police – 444 100
Medical Assistance – 1770