Car rental Kimberley
Find the best price for car hire in Kimberley. Goautos.com compares prices from well-known car rental companies in Kimberley. Search now to see the best deals!
Kimberley guide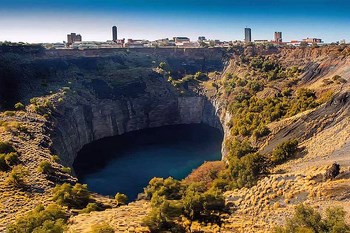 Kimberley is the capital of the South African province of Northern Cape, located about 450 km southwest of Johannesburg.The city has around 210,000 inhabitants (2011), and are often described as the world's "diamond capital".
Kimberley was founded as a mining town in 1871 – after it was found two giant diamonds in the area. There was then a diamond rush, since a number of adventurers flocked to. The British were quick to annex the area, and they formed the British colony of Griqualand West – much to the chagrin of the Boers, who had lived there for several generations.
Diamond rush lasted until 1914, and over the years, had the diamond hunters dug the deepest mine shaft – Big Hole. The depth of the main quest is 400 meters.
Although rush thus are long over, it still takes diamond production in the Kimberley – and it's history related to the mining history of the city's premier attraction.
Mines currently has status as a museum – and in relation to the Big Hole is a restored barracks from pioneer days and blacksmith De Beers house. It is also possible – most of curios and thrills – to purchase the license to dig into the old mine. Maybe you can, if you're lucky, still find a small diamond.
The nearest airport is Kimberley Airport, located 9 miles south of downtown.