Car rental Kokkola
Find the best price for car hire in Kokkola. Goautos.com compares prices from well-known car rental companies in Kokkola. Search now to see the best deals!
Kokkola guide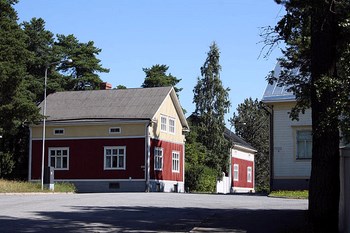 Kokkola is a city and municipality in Finland. The city is located in Western Finland and is part of the Central Ostrobothnia region with a population of 46 714 (2012) inhabitants.
Kokkola was founded in 1620 by Gustav II Adolf. Originally a commercial and shipping, but in the 1900s the industry continued its mark on the city's business and created significant population growth. The city is today an administrative, cultural and economic center of Mellersta Ostrobothnia region.
Kokkola is a bilingual municipality, and about a fifth are Swedish-speaking. There is a ferry connection to the Skelleftehamn Sweden.The city is otherwise the northernmost municipality in Finland with a significant proportion of Swedish speakers.
An attraction in Kokkola is the old Neristan with wooden buildings in the city center. It's nice to experience it on foot. Many tourists take a boat trip with M / S Jenny to visit the lighthouse on the island Thoughts. On Kaarlela Kirkonmäki local history museum one may be familiar with local building customs and traditions.
One of the oldest buildings in town is the church from 1550, and in the summer there are free concerts are held here.Another historic building is Pedagogio, a school from 1696. The nature museum Kieppi has the collections of almost all Finnish bird and mammal species.
VesiVeijari is a paradise for the whole family with 12 different pools, water slides, jacuzzis, saunas mm. In summer there is also a heated outdoor pool and a 80 m long water slide.
Airport Kokkola-Pietarsaari Airport is located 19 km from the city center.