Car rental London
Compare prices and find cheap car hire in London from well-known and local car hire companies. Insurances and unlimited mileage are included. Save up to 70% on car rental in London through us.
London guide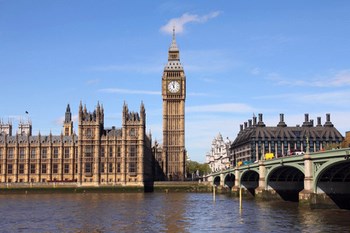 London is the capital of the United Kingdom, and the seat of the royal house, government and parliament. The town is located in the south east of England – on both sides of the River Thames – and has 7.8 million inhabitants (2010). If you count on the metropolitan area with suburbs, the population rises to about 14 million.
London is the country's economic, political and cultural centre as well as one of the world's foremost banking and insurance centres. The city has many universities, museums, theatres and art galleries, and is one of the world's most visited tourist destinations.
Attractions
London is known for being a musical and theatre city– and also has many world-renowned landmarks – including the 11th-century Tower of London, London Bridge, St Paul's Cathedral (1675 – 1710), the Big Benbell tower, the Parliament Building, Westminster Abbey, Trafalgar Square, Buckingham Palace and the London Eye.

Other popular tourist attractions and sights in London include: the art gallery Tate Gallery, British Museum, Imperal War Museum, Madame Tussauds wax cabinet,Hyde Park, London Zoo and the city's shopping street Oxford Street.
London hosts the 2012 Summer Olympics and has listed the sports complex "Olympic Park" – located in Stratford (in the eastern part of the city).
In addition to being a shopping mecca for shoppers, London is also known for its varied nightlife. There are traditional English pubs everywhere in the capital, and the city also has countless nightclubs and concert venues.
Explore London with car hire
If you're in London and want to see more of England, you've got a lot of exciting things to do. You should not drive far to get to historical sites that have been important in world history. There is also a huge variety of beautiful small towns to stop by, where life and atmosphere are quite different from inside the world metropolis. Here are some suggestions that are easy to implement with rental cars from London.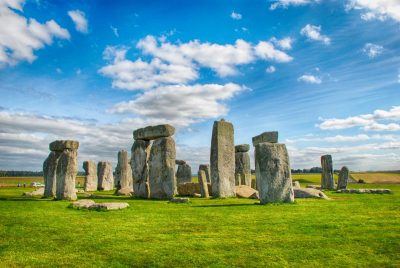 Stonehenge – World-renowned stone monuments
This prehistoric monument knows everyone from film, pictures and books. Stonehenge was probably first made between 4,000 and 5,000 years ago. The place has obviously had a central religious role in the lives of the people who lived here, and over several thousand years. The rock information has been changed several times, and rebuilt every time it has been necessary. Each of the erect stones is estimated to weigh about 25 tons. How humans at the time managed to construct the monuments is unclear, and there are many myths about both how the stones came into place, and about what function they had. Stonehenge is Britain's most important icon and landmark– and is a UNESCO World Heritage Site.
It is 86 miles from Trafalgar Square in central London until Stonehenge. The runtime is about 1 hour and 40 minutes.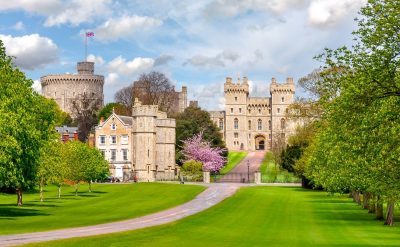 Windsor Castle – Queen's Holiday Castle
Windsor Castle is the largest castle in the world still inhabited. Here, England's current queen is held when it's a weekend, and Windsor is also used in official contexts, such as state visits. It was first begun in the 11th century by William I of England (William the Conqueror). Since then, the castle has been owned and used by a total of 39 English regents, with Queen Elizabeth II as the preliminary last. You can visit large parts of the castle,the famous Chapel of St George's Chapel, and not least the magnificent gardens that surround Windsor Castle. From London by car rental, this is one of the easiest and most popular driving ways. The castle is not far from Heathrow, and a visit here can be combined with tours such as Frogmore House & Gardens,Legoland Windsor and the famous Ascot Racecourse and Eton College.
The shortest road from central London to Windsor Castle is about 36 kilometres. The driving time is then about 45 minutes.
Dover – The Gate of England
The coast south of London offers a number of great seaside resorts, nice beaches, nature experiences,and other sights. It is not as easy to choose from all the possibilities on the coast, but a sure choice is to take a drive to Dover. Then you can also catch up with, for example, the beautiful historic city of Canterbury, with the famous Cathedral, or Leeds Castle which is also along the driving route. In Dover you will see many historic buildings with impressive architecture, and also Dover Castle which is over 2,000 years old. The city has several good museums, and is also known for the white cliffs located along this part of the coast. There will also be a ferry from Dover to Calais, if a trip to France is also tempting.
From central London to the coastal city of Dover it is about 123 kilometers. The driving time without a stop is approximately 1 hour and 50 minutes.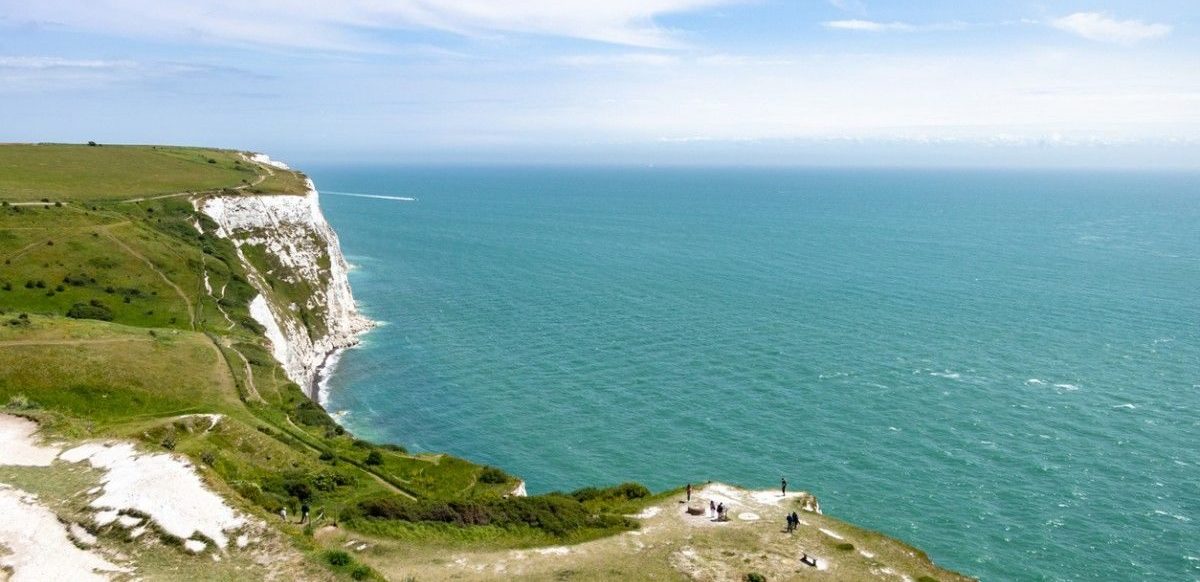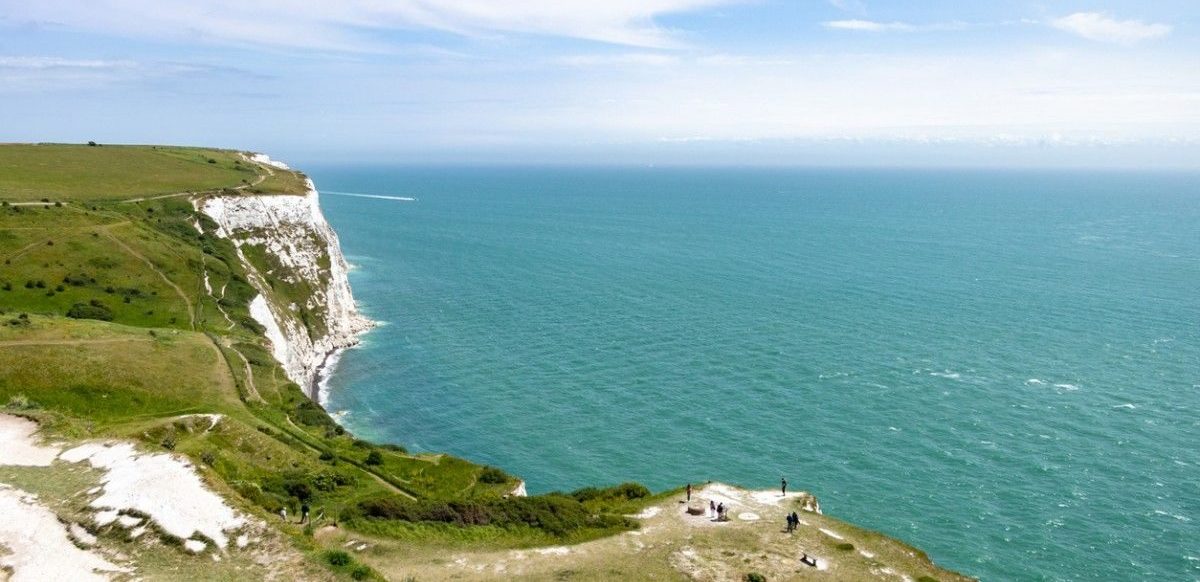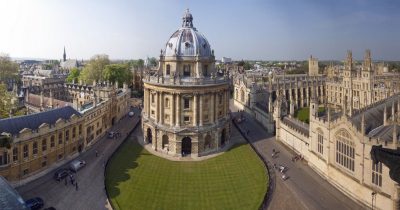 Oxford – The world's most beautiful university city
The city of Oxford is perhaps best known for its university. Here is evidence that it was taught at the adult level as early as 1096. The university of the city is considered the second oldest inthe world , and oldest in the english-speaking part of the globe. The buildings in the city centre, and also on the campus, showcase all the architectural styles that have existed in England until today. As well as being one of the most beautiful and romantic cities in England, Oxford boasts of having the best museums, the oldest pubs and a relaxing and welcoming atmosphere. It's worth the time to take a day trip from London by car rental, but the best thing is to catch at least one overnight stay in this city.
The distance from central London to Oxford is 90 kilometres. In normal traffic, the drive will take about 1 hour and 25 minutes.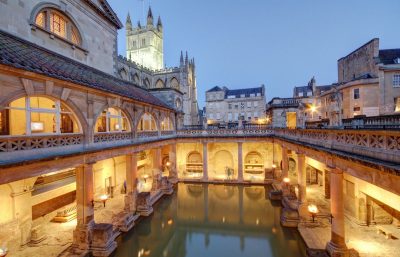 Bath – Roman seaside resort in the middle of England
Bath is located in Somerset, west of London. The name reflects the fact that there are hot springs in the ground here. When the Romans ruled most of Europe, including in much of the British Isles, they therefore called the city of Aquae Sulis. They built a number of spas, of which the remains of several remain. Swimming and spas are still an important ingredient in city life in Bath. It's the only place in England where you'll find hot springs that you can take a dip in. In addition to the Roman buildings, thecity has a lot of ancient and magnificent architecture from later centuries. Bath is therefore one of England's major tourist attractions. Here the inhabitants are pleasant and helpful, you will find good dining options everywhere, and you have a huge variety of museums, galleries, monuments and other sights to address.
From the centre of London to Bath it is about 185 kilometers. The driving time without a stop will be about 2 hours and 20 minutes.
Parking and traffic with car hire
It is usually difficult to find parking along the streets of central London. Street parking is paid for at vending machines, and usually the parking lot is subject to charge between 08:30 and 18:30 from Monday to Saturday. Otherwise, you can usually be parked for free. It is usually far better to bet on hotel parking or parking garages. Valet parking facilities can be found in the city. The company NCP has over 100 of them, while Q-park has around 20 large facilities in the city centre.
Traffic in England's capital can be quite stressful. If you don't have to use the car, you should choose a metro or bus when you're going around the city centre. Traffic is dense, especially during rush hour, and rush hour lasts a long time in London. Outside London, of course, traffic is much more comfortable. England is a safe country to drive in and in many places there is a lot of great to see along the roads.
Remember, in England you drive on the left side of the road. If you are not used to this, you should have the habit of observing the traffic for a few seconds before putting the car into gear. Then there is less risk of you being in the wrong lane.
Airport
There are six airports serving London, but only three of these are relevant for most people travelling there. Heathrow is the main airport, with about 80 million passengers annually. Gatwick follows with around 45 million passengers, and Stansted with around 28 million annual passengers.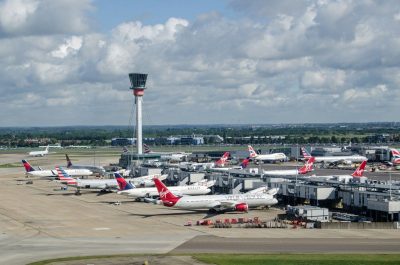 Car hire at Heathrow
If you are going to pick up or deliver a car rental at Heathrow, you should check in advance where the car hire company's desk is. The airport is large and not particularly straightforward if you are there for the first time. The car hire companies' desks for those who pick up a car can be found in Terminals 2, 3, 4 and 5. For your convenience, you should therefore ask to pick up your car at the terminal you also arrive at when you land. The same applies when you return the rental car. As of today you will find Alamo, Enterprise, Europcar, Avis, Budget, Hertz, National and Sixt at Heathrow.
From Heathrow to Trafalgar Square in central London it is 26 kilometers, and a driving time of around 30 minutes.
Car hire at Gatwick
Car collection and delivery at Gatwick is somewhat easier than for those who land at Heathrow. Gatwick has two clear terminals (north and south), and car hire companies have counters in both. As of today, Hertz, Alamo, Budget, Enterprise, Europcar, Avis, Sixt and National are to be found at Gatwick.
From Gatwick to Trafalgar Square it is 45 kilometers, and a driving time of 1 hour and 15 minutes.
Car hire at Stansted
At Stansted, all the offices of the car hire companies are located in a separate center outside the terminal building (Car Rental Village). There you can get a separate bus that stops outside the terminal building every ten minutes. The car hire companies you find at Stansted are currently Alamo, Enterprise, Europcar, Avis, Budget, Hertz, National and Sixt.
From Stansted to Trafalgar Square it is 63 kilometers, and a driving time of 55 minutes.