Car rental Malaysia
Find the best price for car hire in Malaysia. Goautos.com compares prices from well-known car rental companies in Malaysia. Search now to see the best deals!
Malaysia guide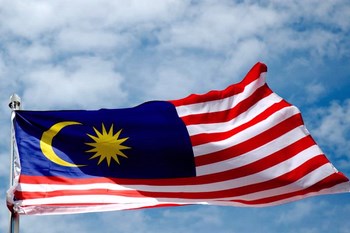 Malaysia is a country in Southeast Asia, located partly on a peninsula of the Asian mainland and partly on the northern third of the island of Borneo. It is a federation consisting of thirteen states. Capital Kuala Lumpur Located northwest of the mainland.Several small islands also belong to the country.
It borders the mainland to Thailand in the north and the island of Singapore in the south where there is a bridge.In Borneo there are borders to Brunei in the north, and to the Indonesia in the south.Malaysia is a mix of the modern world and a developing country makes it an exciting destination.
The population is 28,859,154 (2011) inhabitants.Malaysia is a multicultural society. While Malays make up a 52% majority, there are also 27% Chinese, 9% Indian and a miscellaneous grouping of 13.5% "others", and 12% of indigenous peoples (Orang Asli). It is therefore also a profusion of faiths and religions, with Islam, Christianity, Buddhism, Taoism, Hinduism, Sikhism and even shamanism on the map. The country has been both Portuguese and British colony. It became independent from Britain in 1957.
Malaysia is known for its biodiversity. Around two-thirds of the country is covered by rainforest, part of the forest is 130 million years old.
Taman Negara National Park is one of the oldest tropical rainforests in the world. It has massive trees, waterfalls and is a haven for endangered species such as the Asian elephant, tiger, leopard and rhino. With its 4095 meters, Mount Kinabalu, the highest mountain in Borneo. Tioman Island is a small island located off the east coast of peninsular Malaysia. The island is surrounded by numerous white coral reefs, making it a paradise for divers. Malaysia's most famous holiday destination, Langkawi, an archipelago of 99 islands. The most popular beaches are one on the west coast with a wide variety of restaurants and nightspots.
One of the main attractions is the Petronas Towers in Kuala Lumpur, twin towers at 403 meters, which was the world's tallest buildings when they were completed in 1998, and retained this status until 2004. They are a reflection of Malaysia's Muslim religion.
Malaysia has eight international airports. The largest is Kuala Lumpur International Airport is located 80 km outside of Kuala Lumpur.