Car rental Indonesia
Find the best price for car hire in Indonesia. Goautos.com compares prices from well-known car rental companies in Indonesia. Search now to see the best deals!
Indonesia guide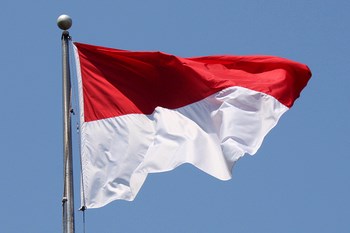 Indonesia is an archipelago consisting of the 17 506 islands located in Southeast Asia between Australia and the Asian mainland.The six largest and most populated islands, Sumatra, Java, Sulawesi, Bali, Kalimantan and Irian Jaya. Indonesia is the world's fourth most populous country with 237 424 363 (2011) inhabitants.The capital is Jakarta.Indonesia shares long borders with Papua New Guinea, East Timor and Malaysia.Other neighbors are Philippines, Australia and Singapore
Indonesia is situated in an area where the three parts of the crust meet. The country therefore has a large number of active volcanoes, and earthquakes are a common phenomenon.
Indonesia is the country with the most Muslims in the world, but culture also bears signs of religious diversity with influences from Hinduism, Buddhism, Islam and animism. The population is diverse with over 300 ethnic groups, the majority are Malay.
The country was Dutch colony from 1799 until 1949. General Suharto took power in a coup backed by the CIA in 1967, and the unrest that followed, hundreds of thousands of ordinary people accused of being communists and leftist and killed. Suharto to resign in 1998 after massive pressure and because of widespread corruption and serious financial problems.
7. December 1975 Indonesia invaded East Timor, which had just become independent from Portugal, and made it a part of Indonesia.Approximately 200   000 East timor braces were killed, it makes up about a third of the population.East Timor gained independence 20 May 2002
The country has a tropical maritime climate and high humidity. There are slight variations in temperature and the average temperature is 27-28 degrees in the lowlands. The islands are characterized by forested mountains, and forests cover 70% of the country's land area. Indonesia's highest mountain is Puncak Jaya is 5030 meters. Rain forest in Indonesia is the third largest in the world and deforestation is a major threat.
The country is popular with tourists, and in 2009, 6.5 million tourists visited the country. The first and foremost attraction are its pleasant climate and beaches. The most popular destination is the famous resort island Bali.It not only has great scenery and beaches, but is known for its culture and art of dance, sculpture, painting, crafts and music.
The main airport is Soekarno-Hatta International Airport in Jakarta. The second most visited is located in East Java and Juanda International Airport. On Bali is Ngurah Rai International Airport.