Car rental Montpellier
Find the best price for car hire in Montpellier. Goautos.com compares prices from well-known car rental companies in Montpellier. Search now to see the best deals!
Montpellier guide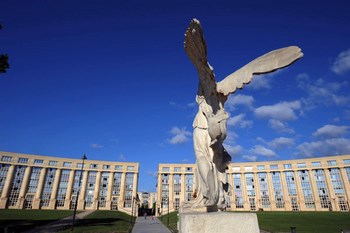 Montpellier is located approximately ten miles from the coast of the Mediterranean Sea and ca. 170 km west of Marseilles.The city is the capital of both the region Languedoc-Roussillon Hérault and the ministry, and has a population of about 265,000.
Montpellier was founded in the year 985 and is a traditional university. The city had previously one of the world's oldest universities. It existed between 1289 and 1793. Today's University – which also is not a direct continuation of the old – is a modern, three-part educational institution with 60,000 students.
There are lots of old buildings that have been preserved in Montpellier, and in combination with a number of modern buildings which were built in the latter part of the 1900s, the city's architecture is an exciting diversity of styles.
Among the attractions of Montpellier, we find the Cathedral St.-Pierre from the 1300s (which has no less than 4 towers), and a number of interesting museums.
In the latter part of the 1900s Montpellier got a new district – Antigone. It is, with its neo-Greek and symmetrical style, an attraction in itself. It was the Spanish architect Ricardo Bofill who was commissioned to develop Antigone, and he also filled the urban space with columns, fountains and statues.
Centrally located in Montpellier "Place de la Comédie", which is home to a number of inviting outdoor restaurants and an exciting market – as well as varied cultural activities (including the opera). Nearby is also the major shopping center Polygone.
Montpellier is located approximately halfway between the international airport in Marseilles (about 150 km to the northeast) and the International Airport of Perpignan (about 150 km to the southwest).