Car rental Narva
Find the best price for car hire in Narva. Goautos.com compares prices from well-known car rental companies in Narva. Search now to see the best deals!
Narva guide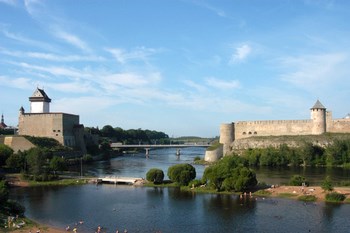 Narva is the third largest city in Estonia, and is located northeast of the country – on the border with Russia, 12 km from the end of the border river with the same name as the town. On the Russian side of the river is the town of Ivangorod. Until 1918 the Narva and Ivangorod formally one town.
Narva has about 65,500 inhabitants (2011).
Traditionally, various types of industrial activities has been Narva's main source of income – primarily energy production. In recent years, tourism has become increasingly important.
Narva was originally built as a fortress by the Danes in 1256 (Hermannsborg). Later the city including been under Swedish, Russian and Soviet domination. The city was almost completely destroyed during the 2nd World War II, but some buildings were spared – and is today the city as a harmonious blend of old and new.
Medieval Hermannsborg still exists, and the Narva's main historical attraction. It currently houses a museum. Across the river – the Russian side – you can see from Hermannsborg over the Ivangorod fortress.
Another attraction is Kreenholm Manufaktur – one of Europe's largest textile mills in the 1800s. The resort is a few miles further up the river, close to the area's biggest tourist attraction – Narva Waterfall.
Nearest international airport is Tallinn Airport, located 210 km west of Narva.