Car rental Port Elizabeth
Find the best price for car hire in Port Elizabeth. Goautos.com compares prices from well-known car rental companies in Port Elizabeth. Search now to see the best deals!
Port Elizabeth guide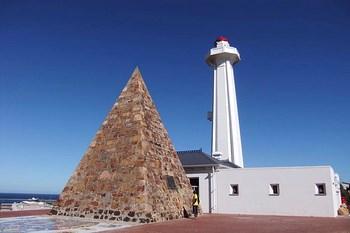 Port Elizabeth is situated in the South African province of Eastern Cape, specifically in Algoa Bay (Indian Ocean), approximately 700 km east of Cape Town.The city has 1.2 million inhabitants, including suburbs (2010).
Port Elizabeth is one of South Africa's most important seaports, and in addition to the revenues from exports are significant, tourism is an important industry.
Port Elizabeth was founded in 1820 by British settlers – and the town was named after the first governor's wife, Elizabeth. The British had also been there before, and had already in 1799 built a fort on the site – "Fort Frederick". This still exists and is currently one of the main attractions.
It had however been people around Algoa Bay for hundreds of years. Also Europeans had been there in the late 1400s – including the Portuguese explorer Bartholomew Diaz and Vasco da Gama.
One of the most popular attractions in Port Elizabeth, is the inviting beaches. A little outside of town, we find also a famous National Park – Addo Elephant National Park. It was founded in 1931 as a sanctuary for the eleven remaining elephants in the area. The park has proved to be highly influential in efforts to prevent extinction of the elephant population and today it houses more than 450 individuals – in addition to a large number of other mammals. The original park has since been expanded to include the Woody Cape Nature Reserve, such as includes St. Croix Island and Bird Island – where there is a rich birdlife.
The nearest airport is Port Elizabeth Airport, located 11 km southeast of downtown.