Car rental Stord
Find the best price for car hire in Stord. Goautos.com compares prices from well-known car rental companies in Stord. Search now to see the best deals!
Stord guide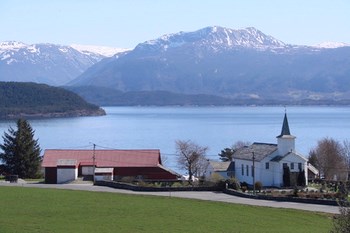 Stord is both a municipality and the name of the island of Stord in Hordaland county between Stavanger and Bergen.Southern half of the island is in Stord municipality while the northern part of the island is located in Fitjar. Stord Municipality has a population of 18 105 (2012) inhabitants and includes in addition to the island of Stord Islands Huglo and Føyno and several smaller islands and islets.
Large has good fishing lake, and close to both the mountains and fjords provide good leisure opportunities.
The administrative center called Leirvik, colloquially called the "Vikjo." The village is 11   670 (2012) inhabitants.It is an important regional center in Sunnhordaland and has a good provider of restaurants, shops and nightlife.
Manufacturing Industry with offshore installations and onshore facilities for the oil is the main industry in Stord and provides thousands of jobs.
In Stord Culture is the library, swimming pool and cinema. Sunnhordaland Leirvik museum has exhibits from prehistoric times, exhibits on farming and fishing in the Hardangerfjord, and a separate tekstilsal showing costumes from the 1700s. It has several old buildings, the oldest Ådland lodge, a hearth from the 1400s.
The museum also includes Halsnøy monastery on the island of Halsnøy outside Leirvik. Monastery to be founded in 1163-64 by the Earl Erling in connection with his son Magnus Erlingsson was crowned king of Norway. The monastery is a wooden monastery's Norway.One can take the ferry from Leirvik to Halsnøy.
Stord Airport Sørstokken located on the west side of the island of Stord 13 km west of Leirvik.