Car rental Tønsberg
Find the best price for car hire in Tønsberg. Goautos.com compares prices from well-known car rental companies in Tønsberg. Search now to see the best deals!
Tønsberg guide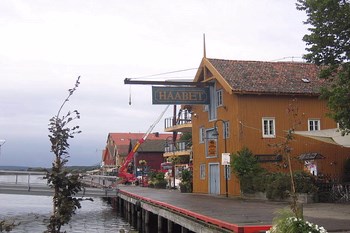 Tønsberg is a municipality and a city in the Vestfold the Oslo Fjord. In the west the municipality against Stokke, in the north-west to Re, in the north from Horten, in the east of the Oslo Fjord and the south against Sem. The city has 41 237 (2013) inhabitants.
Slottsfjelltårnet on Castle Rock in Tønsberg city landmark. The stone tower was erected in 1888.
Due to the beautiful location on the Oslo Fjord islands and marina Tønsberg is a much visited city in the summer months. But the city's rich history and cultural life also attract many visitors.  According to Snorri's sagas, the city was founded before the Battle of Hafrsfjord (around 872). If this is the case it means that Tønsberg is the oldest town. In 1201 was Tunsberghus fortress besieged by King Sverre and Birkebeiner and ultimately provided by Baglers who had seats in Tønsberg.
The town had its heyday in the Middle Ages when several kings lived in the fortress Tunsberghus. Castle Rock has today Tunsberghus ruins and remains of Michael's church. Originally, the city in the area below the 63 meter high Castle Rock down to the fjord. Here are the ruins of several churches, St. Olav's Abbey and a royal residence from the 1200s. From the 1700s, became a central Tønsberg by the Norwegian shipping and whaling.
Street Network and peat in Tønsberg are structures derived from the Middle Ages. Tønsbergs has preserved much of the old city center with wooden buildings from the 1800s.
There are many monuments in Tønsberg. One of them is the Oseberg ship, a Viking from 820 currently at the Viking Ship Museum in Oslo. Oseberg is a multi-cultural with hotels, venues and conference facilities where it specifically held many concerts and events in summer.
Sandefjord Airport Torp, located 26 miles northeast of downtown.