Car rental Tournai
Find the best price for car hire in Tournai. Goautos.com compares prices from well-known car rental companies in Tournai. Search now to see the best deals!
Tournai guide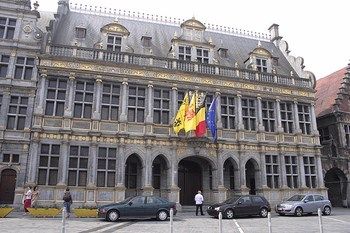 Tournai is both a city and a French-speaking municipality of Belgium located 85 kilometers southwest of Brussels and is on the border with France.The population of the city is 69 751 (2012) inhabitants. The local language is called Tournaisien.
Tournai is with Tongeren is the oldest town in Belgium.It played a very important historical, economic and cultural role in Flanders in the Middle Ages. Also today it plays an important cultural role in Belgium, and its history attracts many visitors. Every second Sunday in September held a procession which has been held every year since 1092 except in 1566. Tournai is a museum of visual art with great collections, here are the works of Van Gogh and Rubens.
Among the most famous historic buildings is Belgium's oldest bell tower was begun in 1188. Cathedral Notre-Dame de Tournai from twelve century is an impressive building of Romanesque and Gothic architecture is known for its five bell towers. Tournai Cathedral is one of the most beautiful religious monuments in the western world with its silver and copper ornaments. Both UNESCO license.
The nearest airport is in Lille, about 25 miles from Tournai. Brussels Airport is 81 km away and there are two direct trains from Brussels per hour.