Car rental Belgium
Find the best price for car hire in Belgium. Goautos.com compares prices from well-known car rental companies in Belgium. Search now to see the best deals!
Belgium guide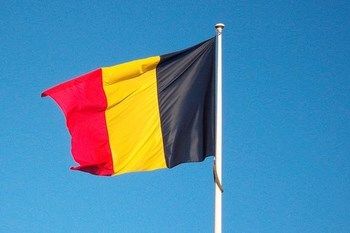 Belgium is located in Western Europe, and is one of Europe's smallest and most densely populated countries. Belgium has about 11 million inhabitants (2011), and is bordered on the north by Netherlands, in the east of Germany and Luxembourg in the south and west to France and in the west to the North Sea. The country's official language is Flemish, French and German.
Brussels is the capital of Belgium and is located centrally in the country. Brussels is a cosmopolitan and multicultural city with about 150,000 inhabitants (2010). If it is estimated metropolitan area, the population is increasing at approximately 1, 8 million Brussels is Belgium's political, economic and cultural center, and attracts tourists and business travelers year round.
Geographically, Belgium is divided into three areas: a lowland area, a hilly area and an upland area with a number of mountains. The coast consists of plains with some fishing ports and seaside resorts – including Ostend, which also has a ferry connection to the city Ramsgate England.
Belgium is perhaps best known for his capital where key organizations in European cooperation that the EU and NATO has its headquarters, but the country is also famous for its tourist attractions of art, culture and history. Belgium's most historic cities that can offer great architecture include Antwerp, Bruges, Brussels, Gent, Leuven and Mechelen.
Belgium's main airport is Brussels International Airport, located 13 km northeast of the capital. Also Brussels South Charleroi Airport has international flights, and this is 46 km south of Brussels.
Antwerp is located in Northern Belgium near the border with the Netherlands, and is the capital of the state of Flanders. Antwerp is the largest port in the country, is situated on the river Scheldt – 88 km southeast of the North Sea. The city has 480,000 inhabitants (2010), and is an important traffic hub. Antwerp is also Belgium's main trading center.
Antwerp is the center of Flemish art and culture, and has a number of tourist attractions. Among the most visited must gothic cathedral "Onze-Lieve-Vrouwekathedraal" is mentioned, which is a UNESCO World Heritage Site. The cathedral was built between 1352 – 1521 and has a 123-meter high bell tower. Other sights include Renaissance Hall from 1565, Plantijn-Moretus Museum – which was one of Europe's largest printing companies in the 1500s, Rubens – where the Flemish painter Peter Paul Rubens lived and worked as well as the remains of the medieval castle Steen, which houses a Naval Museum.
In addition, Antwerp has a zoo, several castles, theaters, opera and art galleries.
The nearest major international airport is Brussels Airport – Zaventem, located 44 km south of Antwerp. There is also a smaller airport near the city – Antwerp Airport – located 9 miles south of downtown. From here there are direct flights to London and Manchester in England.