Car rental Crete
Compare prices and find cheap car hire in Crete from well-known and local car hire companies. Insurances and unlimited mileage are included. Save up to 70% on car rentals in Crete through us.
Crete guide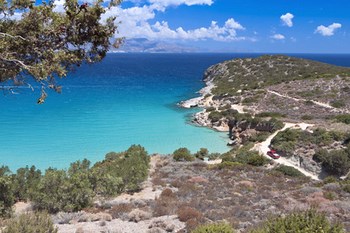 Crete (621,000 inhabitants in 2011) is located between the Aegean Sea and the Mediterranean Sea, and is the largest and most populous of the Greek islands.
Crete has 3 mountainous areas, and the highest peak – Idhi Óros – measures 2545 meters above sea level.
Crete receives about 3 million tourists annually, and the island's main business route is tourism, trade and service. The pleasant climate, the beaches and the many archaeological memorials have made Crete since the 1970s a very popular resort.
The capital of Crete – Iraklion (Heráklion) – located on the island's north coast, and has 173,000 inhabitants (2011). The city is thus the 4th city. largest in Greece. From the port of Iraklion there is a car ferry to, among other things, Piraeus – located just off Athens.
Other major cities in Crete are Chania and Rethymnon.
Attractions
Some of the most famous sights in Crete include the ancient city of Knossos– the archaeological museum of Iraklion, the ruins of the Minoan city of Gournia and the Samariak Gorge – which is Europe's longest.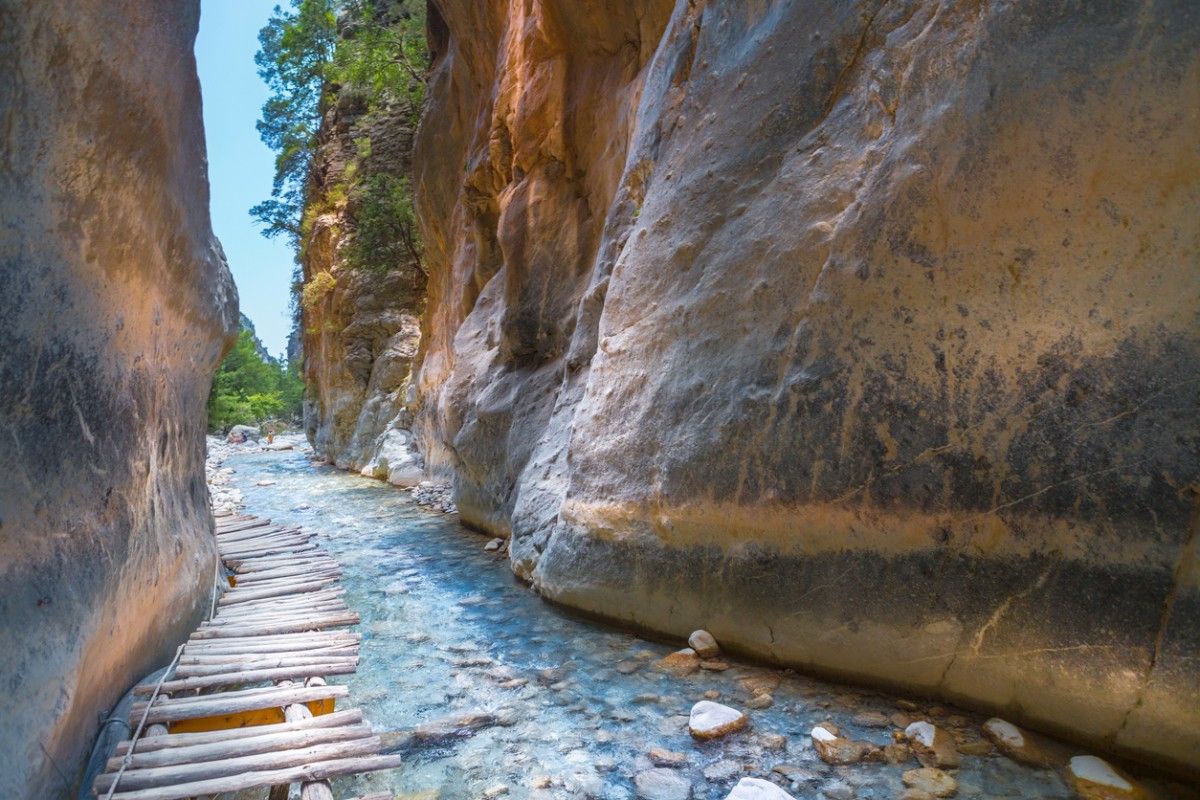 Recommended car hire car hire car hire
Crete is among the favorite of Europeans who want to go to southern latitudes, and especially for charter tourists. The island is quite large, stretching at the longest about 250 kilometers in the airline. The sights and experiences are many, but how easily accessible they are depends on which part of the island you are on. The distances and driving time we have included are calculated from Heraklion and Chania respectively.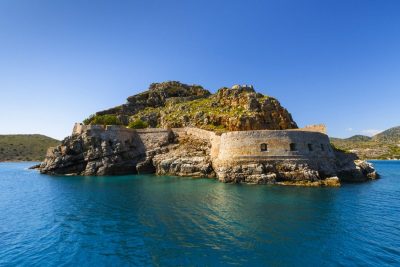 Spinalonga – Colony of the Lepers
Spinalonga is a small island just off the coast on Crete's northeastern side, close to the small town of Elounda. There is also a peninsula of the same name right next door, but it is the small island that is of the most interest. It was once used to stow away poor people infected by the bacterium Mycobakterium Leprae, and thus were lepers. The beaches around the island were also used for the extraction of salt. Spinalonga is known from both books and films, and is today one of Crete's major tourist attractions. If you have a car rental, you can drive to Elounda, where you will find parking, cafes, restaurants and everything else you need. There are also small boats and guides in the harbour who take you on an interesting trip out to the colony of the lepers.
From Heraklion to Elounda it is 70 kilometers, with a driving time of about 1 hour and 5 minutes.
From Chania to Elounda it is about 210 kilometers. Without stopping, the drive will take approximately 3 hours.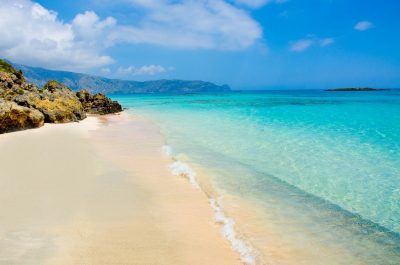 Elafonisi – One of the world's finest sandy beaches
Elafonisi is a small islet or island just a few meters from the coast on Crete's southwestern end. There is also what is considered one of the world's finest sandy beaches. When it's low tide, you can walk over tothe island , and there you will find a memorial to a brutal event that took place during the Greek War of Independence in the early 19th century. There is also a cross on the island as a memorial to a ship that wrecked here in 1907. Most people, however, travel here to enjoy the beautiful beach and the azure sea.
From Heraklion it is 212 kilometers to Elafonisi. The driving time is approximately 3 hours and 20 minutes if you drive without stopping.
From Chania to Elafonisi it is about 74 kilometers. The runtime is about 1 hour and 30 minutes.
Knossos – Crete's largest archaeological excavation
Knossos is the name of a palace that was probably built over 3,500 years ago. It was found in an archaeological excavation in 1878, and is today one of Crete's most important sights. It is believed that the palace was the centre of a town that was located here, where the population may have been as many as 100,000 people. The size of the palace itself probably corresponded to the area needed for two football fields. It is recommended to hire a guide when visiting Knossos. Also, avoid taking the trip when the sun is at its highest if you are there in the summer, because here it can get quite hot. If you are interested in Greek history, consider visiting the Archaeological Museum of Heraklion in the same slap.
Knossos is just 3.4 mi from Heraklion Port. With car rental takes around 10 to 15 minutes.
From Chania to Knossos it is about 142 kilometers, with a driving time of about 2 hours.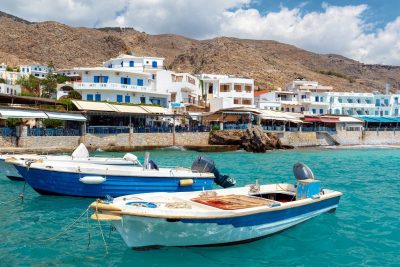 Khóra Sfakión – Idyllic fishing village
If you have a car rental while vacationing in Crete, consider stopping by one or more of the many beautiful fishing villages. One of the best choices will then be Khóra Sfakión on the island's south side. The small town has white-painted and pretty small houses, a pleasant harbour and beach, some good fish restaurants,and nice residents. In the surrounding area you will find several archaeological excavations,ruins of an ancient fortress, and caves that can be explored. The drive to the fishing village is also described as very beautiful, and you arrive at the sea and the coast on the side of the white mountain Pakhnes, which is the island's second highest.
From Heraklion to Khóra Sfakión it is 145 kilometers if you drive the shortest route, that is, you drive first in the direction of Chania. You normally spend about 2 hours and 15 minutes on the trip.
From Chania to Khóra Sfakión it is 73 kilometers, with a driving time of about 1 hour and 20 minutes.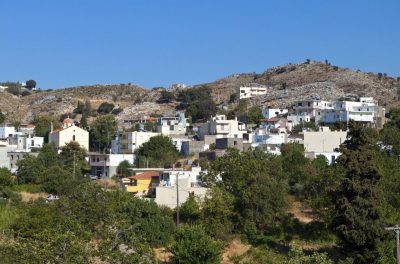 Anogia – The Mountain Village where Zeus grew up
According to Greek mythology, Zeus is said to have grown up in the village of Anogia. The village is located up in the mountains some distance west of Heraklion, in a dazzlingly beautiful landscape. In Anogia it is nice to sit in one of the many restaurants and cafes with outdoor seating, enjoy the view, and eat local delicacies. The chefs take pride in serving delicious food based on ingredients found in the immediate vicinity, and dishes of lamb are the main focus. In the village you will find several interesting museums and galleries, and concerts and festivals are often held here.
From Heraklion to Anogia it is barely 37 kilometers, with a driving time of just under 1 hour.
From Chania to Anogia it is about 120 kilometers. The driving time is just under 2 hours if you do not stop along the way.
Parking and traffic with car hire
In the larger cities of Crete it is not always as easy to find outdoor parking space. In Chania and Heraklion you will find many parking garages open 24 hours a day. Street parking in most cities is divided into three zones, marked in blue, yellow and white. On blue markings, you can park for a fee. On yellow markings, only police and government agencies can park, while on white markings parking is allowed and free for all.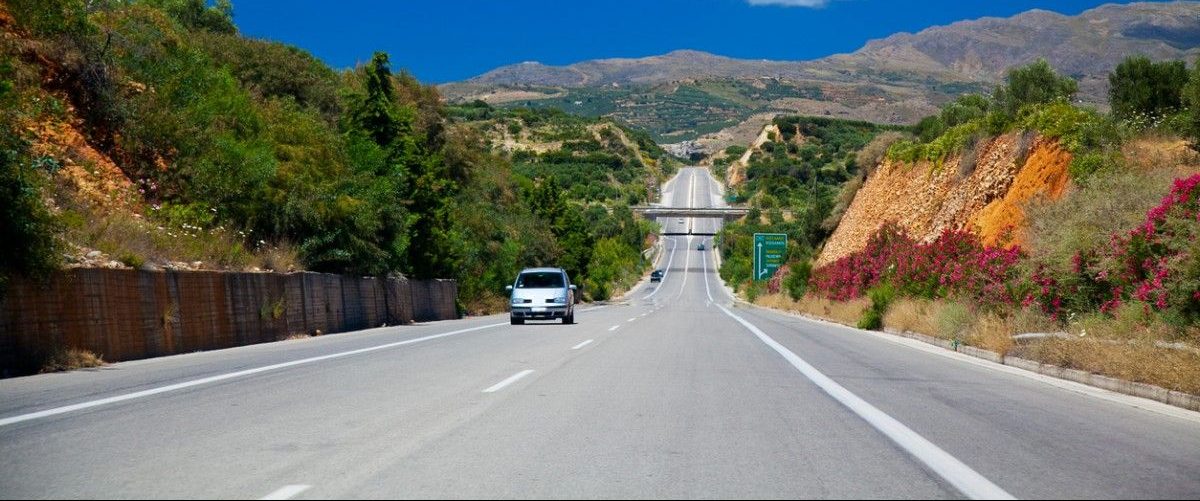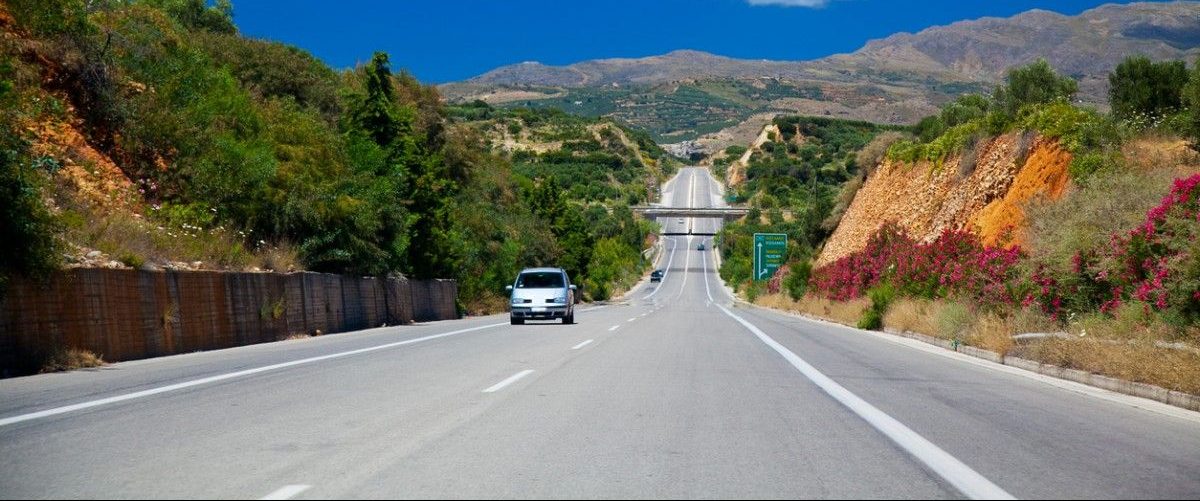 The traffic between the towns and towns of Crete is not so bad, and it is relatively easy to drive here. Although there are not so many stretches of motorway, the roads are usually in good condition and manage to drive on. Inside cities such as Chania and Heraklion, it can be cumbersome to arrive by car in some places. There are many narrow streets, and there are queues from time to time.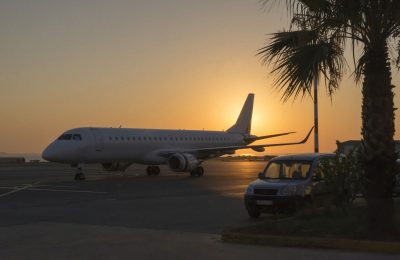 Airport
There are three civilian airports in Crete that are currently in use. These are Chania International Airport, Heraklion International Airport,and Sitia Public Airport. The first two, Chania and Heraklion, are the ones with by far the most traffic. Here, the vast majority of tourists arrive from Europe. Sitia has much less traffic compared to these two, but it is included here since some charter companies fly there from several European cities during the summer.
Car Hire at Heraklion International Airport
At the airport outside Heraklion you can rent a car from Sixt, Avis, Budget, Europcar, Hertz, National, Eurodollar, Holiday Auto and Tourent.
Heraklion International Airport – the airport is located about 3 km outside the city center. The runtime is between 5 and 10 minutes.
Car Hire at Chania International Airport
At the airport in Chania, Sixt, Hertz, Thrifty, Avis and Budget are represented, as well as a couple of Greek car hire companies.
Chania International Airport – the airport is located about 12 kilometers from the center of Chania. The runtime is about 15 minutes.
Car Hire at Sitia International Airport
Only Hertz has an office at the airport in Sitia.
Sitia Public Airport – the airport is just outside the small town, but you have to drive around the runway to get to the terminal building. The route is about 4 kilometers, with a driving time of about 5 minutes.