Car rental Jonköping
Find the best price for car hire in Jonköping. Goautos.com compares prices from well-known car rental companies in Jonköping. Search now to see the best deals!
Jonköping guide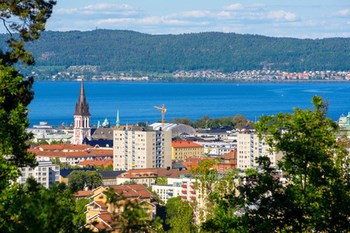 Jönköping is situated in southeast Sweden, and is the administrative center of Jönköping County.The city is located north of the Småland countryside – in a scenic area – at the south end of the lake Vättern.
Jönköping has 89,400 inhabitants (2011). The city is an important railway hub for high-speed train – running the route Gothenburg – Stockholm.
At the lake Vättern's an idyllic beach that is very popular in summer, and it is also attractive for tourists to take a tour of the lake by boat M / S Nya Skärgårdens.
Some popular attractions include Jönköping City park with open-air museum, Sofia church from 1888 – with its 72 meter high tower, Match Museum – located in a building where the production of matches started in the 1840s and ended in the 1970s, the City Hall from 1699 as well as Radio and Technical Museum – large collection of radios from different eras.
The city is otherwise a concert hall, a bird museum, a pharmacy museum and a County Museum – where such can see art exhibitions. It also works by John Bauer (1882 – 1918).
Passengers traveling to Jonkoping with children, we recommend a visit to the popular science center "Science Center" – which has exciting, interactive exhibits.Also the water park "Rosenlundsbadet" – with both wave pool and water slides – is a great attraction for the whole family.
Jönköping is otherwise a number of parks and recreation areas – including Rosenlund "Rosaria" – which is one of Sweden's most beautiful rose gardens.
The nearest airport is Jönköping Airport, located 8 km southwest of the city.