Car rental Lappeenranta
Find the best price for car hire in Lappeenranta. Goautos.com compares prices from well-known car rental companies in Lappeenranta. Search now to see the best deals!
Lappeenranta guide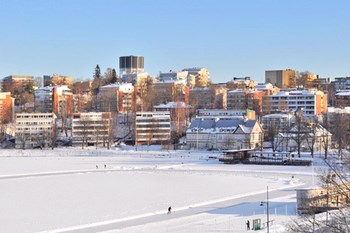 Lappeenranta is a Finnish city and municipality in the province of Southern Karelia, the southeastern Finland ca. 30 km from the border with Russia.It has 72,000 inhabitants (2012).
Lappeenranta is one of the most visited cities in Finland. Lappeenranta is known as a summer, mainly because it is located by Lake Saimaa. Thanks to its proximity to Russia, the number of Russian tourists increased considerably in recent years.
The town is from 1649 and was a garrison of Sweden -Finland's eastern border.After a stroke in 1741, where Swedish troops lost to the Russians, the city was burned. The town belonged Russia between 1743 and 1811.
Famous tourist attractions include the old fort, with a large number of museums and cafes. It hosts a two-day cultural festival in early August. The harbour area has several restaurants and great views of the beautiful lake and cruises to Vyborg and the nearby Saimaa Canal. At the central market can taste local specialties. The city has the oldest Greek Orthodox Church Finland from 1785.City Hall, built in wood by Carl Ludwig Engel in 1829, is also worth a visit.
Airport Lappeenranta Airport is 3 km from the center.