Car rental Lebanon
Find the best price for car hire in Lebanon. Goautos.com compares prices from well-known car rental companies in Lebanon. Search now to see the best deals!
Lebanon guide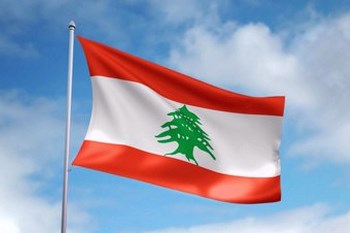 Lebanon is a country in the Middle East located on the Mediterranean Sea and is bordered by Syria in the north and east, and Israel to the south. Lebanon is one of the fifteen countries that are referred to as the "cradle of mankind!. Home to 4,143,101 (2011) inhabitants in the country, and its capital is Beirut.Most speak Arabic, but French is also used widely. All road and street signs have text in Arabic and French.
Despite the fact that Lebanon is a relatively small country, there are large climate variations from fertile countryside along Mediterranean to dry steppe climate. The country is mountainous, and the two mountain ranges of Lebanon and Anti-Lebanon has peaks at about three thousand feet which is snowy winter.
Before the Lebanese Civil War (1975-1990), the country experienced a period of relative calm and prosperity, driven by tourism, agriculture, and banking. It attracted large numbers of tourists, such that the capital Beirut was referred to as the " Paris of the Middle East. "
In the wake of the establishment of Israel in 1948, there has been many conflicts in the Middle East. In 1975, war broke out between the western, Israel -friendly Christians and radical Muslim groups in the country.Between 1978 and 1998, the Norwegian UN forces in southern Lebanon as part of UN peacekeeping forces in Lebanon (UNIFIL) and (UNTSO).
Unrest has affected tourism, but it is now starting to pick up again. In the 2009 rankings New York Times Beirut at the top of the top destinations throughout the world because of its unique nightlife and hospitality.Lebanon's diverse population, composed of different ethnic and religious groups, has further contributed to the country's festivals, musical styles and literature as well as excellent cuisine.
Main destinations that are on UNESCO's ruins in Anjar located in the Bekaa Valley. The World Heritage List is also Byblos is an idyllic town on the Mediterranean Sea. With a history dating from the 8000, 7000 fNZ is Babylos considered to be the oldest continuously inhabited.
Museums that it is worth visiting the Beirut National Museum with exhibits about 100,000 objects, many from prehistoric times and the Middle Ages. Gibran Museum was originally a monastery in Bsharri, was transformed into a museum in honor of the country's world-renowned artist, author, poet and theologian Gibran Khalil Gibran (1883 – 1931)
Beirut-Rafic Hariri International Airport, formerly Beirut International Airport, located 9 miles from Beirut and is the only operational commercial airport in the country.