Car rental Nagasaki
Find the best price for car hire in Nagasaki. Goautos.com compares prices from well-known car rental companies in Nagasaki. Search now to see the best deals!
Nagasaki guide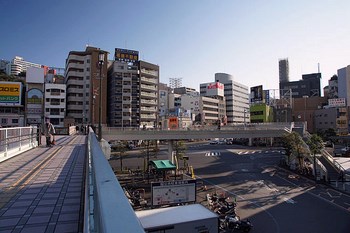 Nagasaki is located on the southwest coast of the island of Kyushu, and is the capital of the prefecture of the same name. Nagasaki has in excess of 450,000 inhabitants (2006), and is first and foremost an important port and industrial town – in which the writer are both part heavy industry, shipyards and fish processing companies. The city has its own university and is also Catholic diocese.
Nagasaki has had city status since 1568, and was a little over 200 years (1639-1859) was the only Japanese port town that was open for trade with China and the Netherlands.
The Nagasaki otherwise best known, having been the target of one of the two atomic bombs dropped on Japan in August 1945 (the others fell, as you know, over Hiroshima).This caused enormous destruction. Nearly 40,000 people were killed and as many wounded. More than a third of the city was in ruins.
Nagasaki was completely rebuilt after the war, but with major changes. Some of the rubble was left as memorials, and in relation to any of these were built its own atomic bomb museum. There are currently among the city's most visited attractions. Inside the broken Urami Cathedral was the head of one Maria Form found. This was later mounted on a new shape, and   in 2005 – the 60th anniversary of the atomic bomb – put it in a chapel of the rebuilt cathedral.The chapel is named "Our Lady of the atomic bomb."
Other attractions include Nagasaki Clover Garden with its beautiful staircases, ponds and fountains. It is located on a hillside south of downtown. Or you can take the cable car up to the 333-meter high mountain Inasa-Yama, and get a fantastic view of the Nagasaki and surrounding areas. Moreover wharf district Dejima Wharf is well worth a visit. It was originally a Dutch trading post, but today there is a variety of restaurants, bars, galleries and shops.
The nearest airport is Nagasaki Airport, located 18 miles northwest of downtown.