Car rental Ostrava
Find the best price for car hire in Ostrava. Goautos.com compares prices from well-known car rental companies in Ostrava. Search now to see the best deals!
Ostrava guide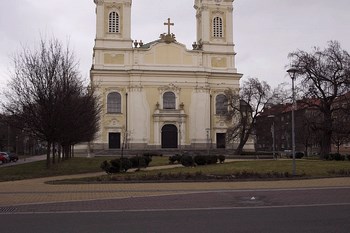 Ostrava is a city in the Czech Republic which is located in the Moravian-Silesian region of the Oder River at the westernmost of the Czech Republic on the border with Poland.The population is 310,464 (2011), and it is the Czech Republic's third largest city. Ostrava was named after the river Ostra, and the city is made up of four former towns.
Ostrava is located at the southwest end of the Upper-Silesian coal field. Before it had a lot of coal and iron industry and was heavily polluted. But since the Velvet Revolution in 1989, a peaceful popular revolt that led to the Czechoslovak Communist Party's dictatorship collapsed and was replaced by a democratically elected government of Václav Havel as president, this has changed. All coal mines are closed, but there are still iron, steel and rolling mills, chemical factories, machinery and food processing industries in the area.
The city has a rich cultural life with five theaters, more than 60 galleries and one of Europe's best symphonic orchestras, Ostrava's Janáček Philharmonic Orchestra. One attraction that is becoming more and more popular among young people, Stodolní Street, an area with bars, pubs and clubs. It held Colours of Ostrava, a music festival every summer brings many musicians and groups from around the world. Another attraction is MINIUNI, which is a collection of over thirty buildings of Europe's foremost architectural miniature Big Ben and the Eiffel Tower.
The nearest major airport is Leos Janacek Ostrava Airport 27 kilometres from the center of Ostrava. Another major airport is Žilina Airport (ILZ / LZZI) that liggeri Slovakia, 100 km from Ostrava.