Car rental Torrevieja
Find the best price for car hire in Torrevieja. Goautos.com compares prices from well-known car rental companies in Torrevieja. Search now to see the best deals!
Torrevieja guide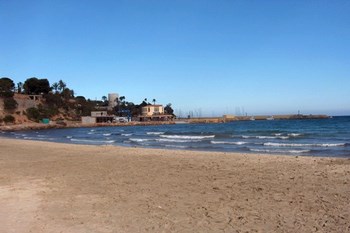 Torrevieja is located in southern Spain on the Mediterranean coast, namely 45 km south of Alicante.The city has around 106,000 inhabitants (2012), and is a major port city with significant tourism.
The city had a strong economic growth in the 1800s because of the salt production and fishing. During the 1900s tourism took over as the city's main industry. Torrevieja is today a very popular ferie-/badeby, especially among Scandinavians, Germans and Brits – and many northern European retirees have also settled here in all or part of the year.
The city does not have as many historical attractions, but "Torre del Moro" – which is an old watchtower from the 1300s – is an important landmark in the city. The name Torrevieja means indeed "Old Tower".
Otherwise Torrevieja is known for its long and inviting beaches – "Playa Del Cura" in the south as well as "Playa Los Locos" and "La Mata" Beach in the north. Also "Playa de Los Naufragos" must be mentioned, although it is often perceived as "Spaniards' own beach." Most of the beaches are manned by lifeguards from the Spanish Red Cross.
Torrevieja is also a popular destination for golf enthusiasts. In the town there are a number of well-groomed golf courses.
The nearest airport is Alicante Airport, located 62 km north of Torrevieja.