Car rental Zilina
Find the best price for car hire in Zilina. Goautos.com compares prices from well-known car rental companies in Zilina. Search now to see the best deals!
Zilina guide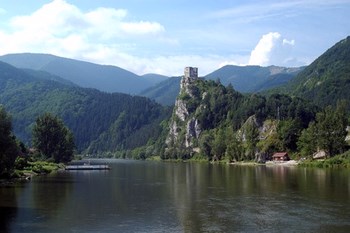 Zilina is situated northwest of Slovakia, on both sides of the river Váh. The city lies in a valley surrounded by mountains, and is the 4th largest city with 84,000 inhabitants (2012). Zilina is located near the border with the Czech Republic and Poland, and is an important industrial center.
The city is also an important road and rail hub, and also a major tourist center.
The old town of Zilina is a major tourist attraction and has a number of well-preserved historic buildings.
One of the main attractions in the city are Budatin castle from the 1200s, which nowadays houses the historical museum "Povazská Muzeum". Exhibits focus on the archeology, art, zoology, botany and geology. The castle is a bit off center.
There are other castles in the area surrounding the city, including Lietava, Hricov and Strecno.
Other popular tourist attractions in Zilina include St. Barbara Church and the Franciscan monastery – both from the 1730s, City Hall from 1890, St. Paul's Church from 1743 with its two towers, St. Stephen's Church from the 1200s – which is the oldest building in Zilina – and the Orthodox synagogue – which houses the museum of Jewish culture.
Zilina have otherwise two theaters and the art gallery "Galeria Povazska". It may also be mentioned as a curiosity that Zilina is the first city in Slovakia who received a covered 50-meter swimming pool.
The city's international airport – Zilina Airport – located 10 miles west of downtown.