Car rental Albania
Find the best price for car hire in Albania. Goautos.com compares prices from well-known car rental companies in Albania. Search now to see the best deals!
Albania guide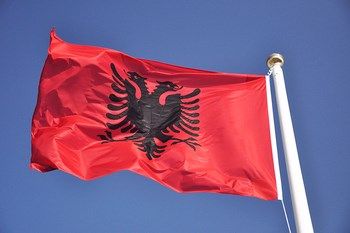 Albania is a country in southeast Europe that lies on the Balkan peninsula in the Adriatic and Ionian seas. In the northwest borders Albania to Montenegro, to the northeast of Kosovo, the Republic of Macedonia to the east and Greece to the south and southeast.It is about 70 km from Italy who is on the other side of the ocean.Albania's capital, Tirana, and the population is very homogeneous and speak Albanian, is 2,821,997 (2011) inhabitants.
Between 1468 and 1912 Albania was under the Ottoman Empire. It was occupied by both Italian fascists and Nazis during the 2 World War. In 1944 established Enver Hoxha and the work party a communist people's republic, a government that lasted until 1991 when the Republic of Albania was created.
70 percent of Albania is covered by mountains, and the biggest mountain is Korab situated 2764 m. Towards the coast there are more flats. Here is a typical Mediterranean climate with mild winters with heavy rain and dry summers with many days of sunshine. Tourism is the rebound, but still employs agriculture over half of the workforce. Albania is especially an important producer of figs, olives, wheat, corn and tobacco. Albania has some oil and gas, and is rich in minerals such as copper, iron ore and bauxite.  Due to economic problems and corruption is high emigration.
In 2010, Lonely Planet put Albania on top of their list of recommended countries to visit. Albania has both historic cities, beautiful beaches and great opportunities for hiking.
Especially beautiful is the Albanian Riviera, a coastal area in the south extending from Vlore to Saranda. The sea is azure blue, and km after km of sandy beaches interrupted by rocky cliffs, rocks and picturesque bays with small protected beaches in between. Both Saranda and Vlore, the coastal cities as it is host to visit.
For those who want more life and vibrancy that characterized the city Dhermi, located on the Riviera, Albania Ibiza.Also the capital Tirana will have a great nightlife with many bars and clubs.   The old mythical town of Gjirokastra a UNESCO World Heritage Site. Berat is an old borgby with narrow, romantic streets.
Tirana International Airport is the only international airport.