Car rental Macedonia
Find the best price for car hire in Macedonia. Goautos.com compares prices from well-known car rental companies in Macedonia. Search now to see the best deals!
Macedonia guide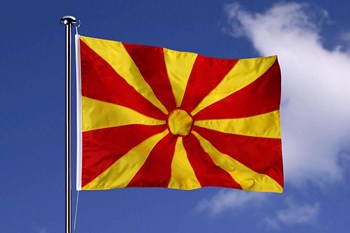 Macedonia is a landlocked country located in the central Balkan peninsula in Southeastern Europe. The country borders Albania to the west, Serbia and Montenegro in the north, Bulgaria to the east and Greece to the south
Macedonia belonged Republic of Yugoslavia from 1944 and declared together with other Balkan countries independence in 1991. It joined the United Nations in 1993. The country has a population of 2   058,532 (2011) inhabitants.The official language is Macedonian, and the country's capital, Skopje.
64.7% of the population belong to the Macedonian Orthodox Church. Muslims constitute 33.3% of the population, and the country has the fifth highest proportion of Muslims in Europe. The country was seriously destabilized by Kosovo War in 1999, when an estimated 360,000 ethnic Albanian refugees from Kosovo took refuge in the country.
Macedonia is one of Europe's last undiscovered country, a natural paradise of mountains, lakes and rivers. There are three national parks, Mavrovo, Galicica and Pelister, and more than 50 lakes and sixteen mountains higher than 2,000 m
Among historical ruins and idyllic villages that have remained virtually unchanged for centuries, life moves at a different rhythm. The country represents the Balkans as a fascinating mix of Macedonian, Albanian, Turkish and Mediterranean influences.
Places that are worth visiting in the capital, the fortress Kale in the old town of Skopje, an important symbol of the city. Just below it is the beautiful old bazaar with lots of cafes and restaurants. Other attractions include St. Spas church from the 1600s that has a very special architecture because it was forbidden to make Christian monuments higher than Muslim. Built Kurshumli An is an example of secular Islamic architecture. From a famous Stenbro get one over the main square "Macedonia" in which a 22-meter high statue of the ancient Macedonian leader Alexander the Great   and the largest mall in the city "ГТЦ" is located.Other points of interest are Memorial House of Mother Teresa and the Millennium Cross on top of the mountain Vodno. The cross is 66 meters and it is the largest cross ever built.
Skopje "Alexander the Great" Airport is 17 km southeast of downtown. and another in Ohrid "St. Paul the Apostle Airport" (OHD).