Car rental Montenegro
Find the best price for car hire in Montenegro. Goautos.com compares prices from well-known car rental companies in Montenegro. Search now to see the best deals!
Montenegro guide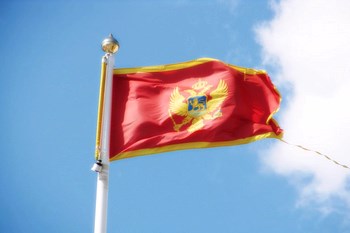 Montenegro is a country on the Balkan located on the Adriatic Sea. It borders Croatia and Bosnia and Herzegovina to the north, Serbia to the northeast, Kosovo to the east and Albania to the south. The population is 625,266 (2011) inhabitants and is the capital Podgorica. The official language is Montenegrin actually the same language as Serbian, Croatian and Bosnian.
Montenegro signed in 1918 in the Serbs, Croats and Slovenes The kingdom, which from 1929 was called Yugoslavia. Upon the dissolution of Yugoslavia in 1992, Montenegro and Serbia together in the Federal Republic of Yugoslavia ("rump Yugoslavia"), which in 2003 changed its name to Serbia and Montenegro. In 2006 it became independent. Montenegro was the only republic of the former Yugoslavia that supported Serbia during the wars of the 1990s.
Montenegro has in recent years of political stability has been re-discovered by tourists from all over the world for its breathtaking mountain scenery, dramatic coastline, historic monuments and beautiful walled cities. Montenegrin coast is as beautiful as the more famous neighboring Croatia.
The medieval town of Kotor Bay of Kotor which is a dramatic blue cliff goes right down to the blue sea. Here is St. Tryphon Cathedral from the 1100s, the Church of St. Luke and St. Nicholas Orthodox Church.
Fortified town Budva with its beautiful beaches is Montenegro's most popular tourist destination. The old city is idyllically located on a small peninsula, and in the narrow, winding streets lies a number of historic buildings, churches and small squares. Among the most interesting is St. John's Church from 500's and Santa Marija de Punta from 700's.
The hinterland of Montenegro is characterized by deep river valleys, with Tara gap as Europe's largest and deepest river valley. Right at the southeast towards Albania and Kosovo are mountains over 2,500 meters, with remnants of glacial lakes formed during the Ice Ages.
The country has many churches and monasteries, particularly the Serbian Orthodox monastery of Ostrog worth a visit.
Podgorica Airport is Montenegro's main international airport. It is located 12 km south of Podgorica.
Tivat Airport Located near the town Tiva on the coast and 20 km from Budva.Here goes the charter flights to several European destinations during the summer.