Car rental Calpe
Find the best price for car hire in Calpe. Goautos.com compares prices from well-known car rental companies in Calpe. Search now to see the best deals!
Calpe guide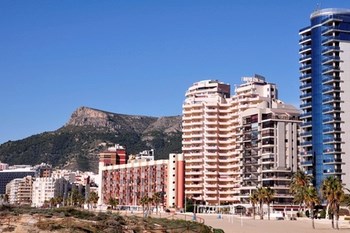 Calpe is a coastal city located in southeast Spain on the Costa Blanca, specifically between the larger cities of Valencia and Alicante.The city has about 30,000 inhabitants (2010), of which over 60% are foreign nationals. Calpe is located in Alicante province.
Calpe is originally an old fishing port, which in recent years has been converted into a resort town dominated by high-rise hotels. However, much of the history preserved in the old town, where the remains of the old fortifications are still visible. One of the attractions here is the defense tower "Torreo de la Peca". Also it kept the Arab Quarter is a popular tourist destination. Otherwise, you should take time to visit the Archaeological Museum, where there is artifacts from excavations in and around Calpe.
Rock "Penon de Ifach" is probably the most visited attraction in Calpe. It shares the longest sandy beach in two, and is well over 330 meters high. From here there are fantastic views. It is reminiscent of the famous Rock of Gibraltar – which is also called Calpe in Spanish. By "Penon de Ifach" is also a nature reserve for birds and plants.
The beaches of Calpe are considered some of the best on the Costa Blanca, and along the beachfront restaurants located close together. Several of them specializes in seafood dishes.
Passengers traveling to Calpe with children can be a good idea to either take a detour 27 km south to Benidorm, where Spain's largest theme park (Terra Mitica) is – or 34 miles north of the "Vergel Safari Park".
The nearest airport is Alicante Airport, located approximately 76 km south of Calpe.