Car rental Legnica
Find the best price for car hire in Legnica. Goautos.com compares prices from well-known car rental companies in Legnica. Search now to see the best deals!
Legnica guide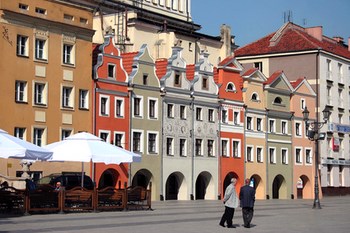 Legnica is a town located in western Poland on the border with Germany and the Czech Republic and is headquartered in Silesia region.The city has a population of 104,178 (2009) inhabitants and is situated on the banks of the River Kaczawa.
The city is known for a unique historical event, the Battle of Legnicia April 9, 1241. The Mongols were about to invade Eastern Europe, and was met with a Christian army. From 1945 to 1990, during the Cold War, the city was the headquarters of the Soviet forces in Poland. It had a strong influence on life in the city and it was divided into Polish and Soviet areas, the latter often closed to the public
Legnica is primarily known industrib, particularly copper and nickel industries important. It also has many historical sights. Among the most interesting are the Piast medieval castle located north of the old town and Lubiąż Abbot house where copper Museum. The old town of Legnica has a great square with a town hall Baroque.
The city is known for its parks and gardens, and has seven hundred acres of green space, mostly along the banks of Kaczawa. Tarninow area is particularly attractive.
In recent years, Legnica been frequently used as a film set for movies as a result of its well-preserved old city with German architecture, close to Germany and low cost.
The nearest airport is Wroclaw airport located 75 km from the city center.