Car rental Maarianhamina
Find the best price for car hire in Maarianhamina. Goautos.com compares prices from well-known car rental companies in Maarianhamina. Search now to see the best deals!
Maarianhamina guide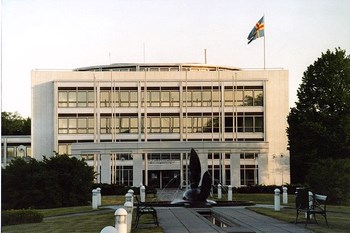 Mariehamn (Finnish: Maarianhamina) is Åland's capital located in the south of the island. Åland is an autonomous, demilitarized archipelago belongs to Finland, situated between Sweden and Finland in the Baltic Sea.Mariehamn is located on the main island Fasta Åland is Åland's only town. Mariehamn has 11   286 (2012) inhabitants.In addition to Finnish talking as well as all citizens Swedish.
Mariehamn was founded in 1861 at the time Åland and the rest of Finland was part of Russia.The city is named after the wife of Tsar Alexander II of Russia, Maria Alexandrovna.
Mariehamn is a major port city and had until the Second World War a large fleet of sailing ships. The eastern harbour is one of the busiest in Scandinavia. There are ferry to Helsinki and Turku on the mainland, Stockholm and Kapellskär in Sweden and Tallinn in Estonia.
Since Åland outside the EU customs zone is the good tax-free opportunities. Tourist traffic is significant and make their mark on the city that has good accommodation and dining options.
Mariehamn, several buildings designed by Finnish architect Lars Sonck, who moved to Åland as a child. Buildings designed by him include the church Mariehamn (1927), the main building on the Åland Maritime College (1927) and Hall's (1939). Other attractions include Art Museum, museum ship Pommern and Åland maritime museum.
Mariehamn Airport is located 3 kilometers north-west of Mariehamn city center.