Car rental Croatia
Compare prices and find cheap car hire in Croatia from well-known and local car hire companies. Insurances and unlimited mileage are included. Save up to 70% on car rental in Croatia through us.
Croatia guide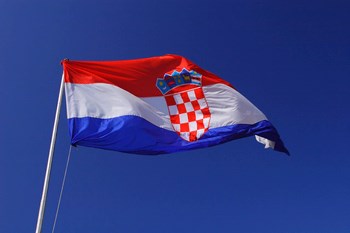 Croatia (Croatian: Hrvatska) is an independent republic, formerly part of the Federation of Yugoslavia. The country is located in Southeastern Europe and has – in addition to a coastline towards the Adriatic Sea – common border with Slovenia, Hungary, Serbia, Bosnia and Herzegovina and Montenegro. Croatia covers an area of about 56 000 km2 and has a total population of approx. 4.5 million (2010). The capital and the country's economic center is Zagreb, which has about 780 000 inhabitants.
Other important cities in Croatia are Dubrovnik, Split and Rijeka – which are all located on the Adriatic coast.
The landscape consists mostly of low plains and mountains (primarily in the west and south). The main industrial road is tourism, which over the last 10 years has had a colossal upswing. It is primarily the towns along the coast – with its fantastic beaches – that are the tourist destinations. However, many also visit Zagreb because of the city's many arts and cultural treasures.
Croatia's main airport, Pleso International Airport, is located outside the capital Zagreb – but there are also major airports in the area. Split and Dubrovnik. A lot of charter traffic goes to these airports.
Driving in Croatia
The roads in Croatia are mostly in very good condition, and especially the stretches of four-lane motorway. You should still drive a little extra defensively here if you are a visitor. The local motorists are known to keep good speed, in addition to the fact that the speed limits are quite high in this country. The country roads are also usually well maintained. Drive carefully too here, and especially on the roads that run along the beautiful coast. There are several stretches somewhat unclear, with many turns and hilltops. In addition, it is quickly done to be distracted by the great views you find everywhere.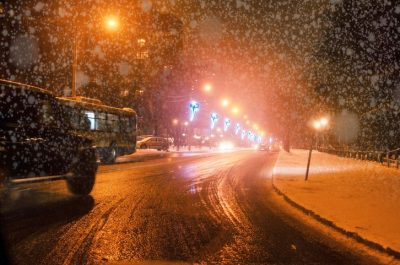 Traffic rules in Croatia
In Croatia, drive on the right side of the road.
Driving lights are required on the car from late October to the end of March.
Driving lights are mandatory on the car after dark, and in case of poor visibility.
All use of a mobile phone is prohibited when the engine is running, except hands-free.
It is mandatory with seat belt for driver and passengers.
Children under 5 years of age should always sit in an approved child seat.
Children under 12 years of age must sit in the back seat and use approved child restraint equipment suitable for the height and weight of the child.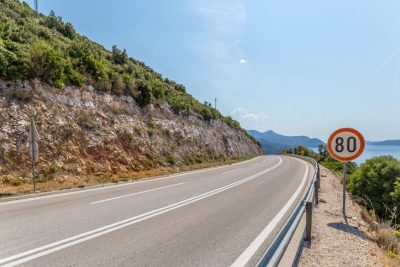 Speed limits in Croatia
If otherwise not specified, the following limits apply:
Cities and towns: 50 kilometers/h
Country roads: 80 kilometres/h
Highways in urban areas: 110 kilometers/h
Motorways: 130 kilometers/h
Alcohol border in Croatia
In Croatia, driving is not allowed if the blood alcohol level exceeds 0.5( 0.5 g/l).
For drivers under the age of 25, there is zero tolerance for driving with alcohol, that is, the blood alcohol level must be 0.0.0.00.
Recommended car rental car rental services
Croatia is one of the most exciting countries in Europe to explore by car rental. The distances are relatively short, the roads are good, and the experiences are in line. The cities of Croatia are undoubtedly among the most beautiful on the continent, many with historical roots several thousand years back in time. Along the entire coast you will find great beaches and bathing spots, and you can take trips out to the islands located in the Adriatic Sea. Here are some suggestions for excursions when you are in Croatia and have a car at your disposal.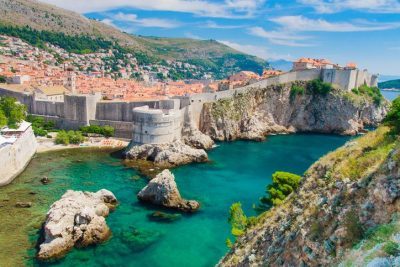 Dubrovnik
The Irish playwright George Bernard Shaw believed that "those looking for paradise just need to travel to Dubrovnik." The city is the most famous in Croatia, and also the most popular tourist destination. The entire Old Town of Dubrovnik faces the sea,with canals and moats separating it from the rest of the city. The old town is also protected by an impressive fortress wall that is completely intact and which you should take a stroll around. In Dubrovnik you can experience some of the most beautiful things Europe has to offer, while enjoying a varied and exciting selection of restaurants, cafes, bars and shopping.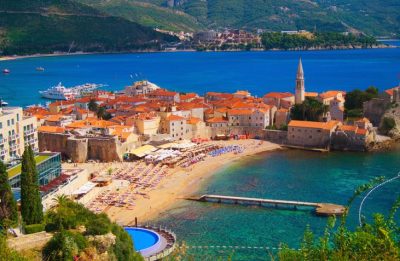 Montenegro
The small neighboring Montenegro is located just south of Dubrovnik. If you are in this area, consider a drive across the border. Montenegro is not so unlike Croatia, with beautiful mountains, beautiful small towns, and located on the Adriatic Sea. Here too it is nice to explore with car rental, and you do not need so long to catch up with the main sights of the small country. Among the cities that should certainly be visited are Kotor and Budva. The old town of both Kotor and Budva is not so unlike what you experience in Dubrovnik, but they have their own unique charm. Be sure to check with your car rental company in advance what the rules are for taking your vehicle over the limit. As a rule, this goes just fine, but some companies charge an insurance fee for visits to other countries.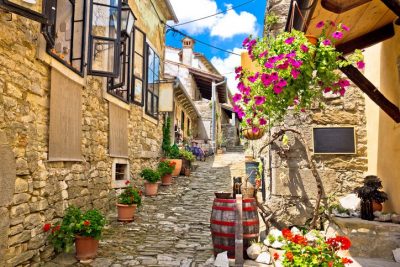 Istria Peninsula
Istria is the large peninsula located at the top of the Adriatic Sea, and on Croatia's border with Italy. This is a popular resort, especially among families with children and people who enjoy peace and quiet in beautiful surroundings. The peninsula is perhaps best known for its beautiful villages. One of them, Hum, is considered the world's smallest city, and has only 23 registered inhabitants. One of the highlights of Istria is the town of Pula, which is located at the far south of the peninsula. There you can see, among other things, the ruins of a Roman arena (Colosseum), a ROmerian temple, and Roman triumphal arches.
Plitvice Lakes
This national park consists almost entirely of 16 lakes connected to each other via rivers, natural ponds and waterfalls. The natural phenomenon is formed by many small rivers that come from the surrounding mountains. The lakes are well up the hill in the mountains, and the longest waterfall is about 70 meters. The whole area is adapted for visitors, with footbridges that take you from one beautiful swimming ball to the other. In the forests around the lakes there live among other wolves, wild boar, bears and deer, and if you are lucky you will see some of them when they come to the river or the lakes to drink.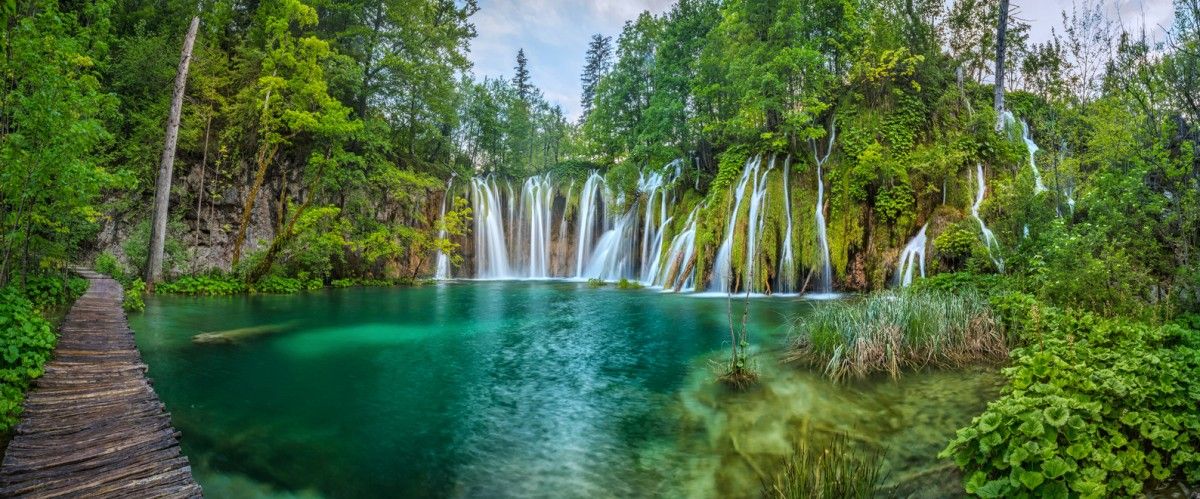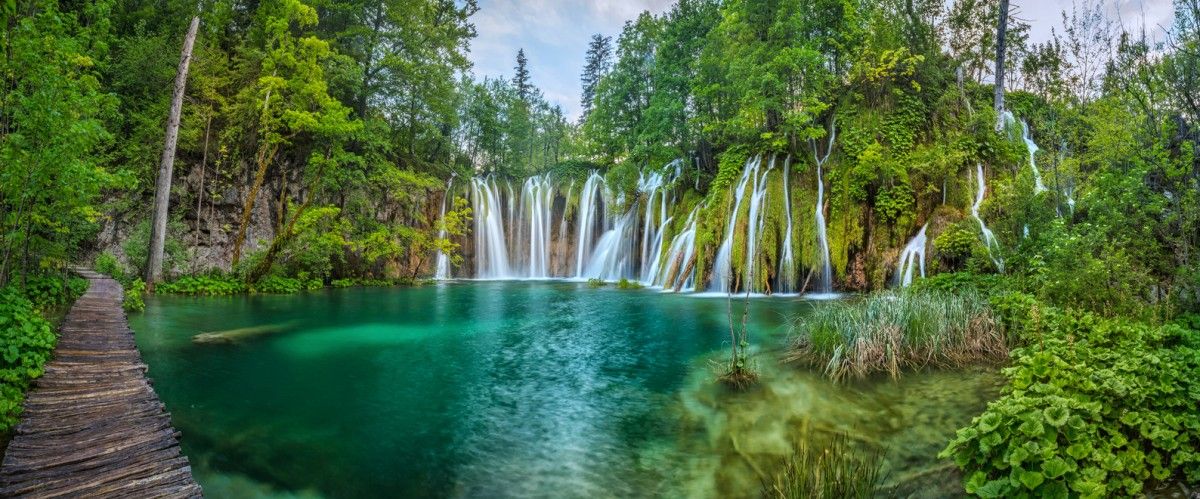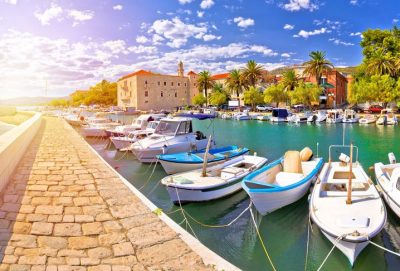 Split
Split is the second largest city in Croatia, and is one of the places that should certainly be visited when in the country. It is beautifully located on a peninsula on the Adriatic Sea, with a particularly beautiful harbour and old town. Split was originally a Greek colony, and was later taken over by the Romans. You will find traces from this era, including an impressive palace built as a residence for Emperor Diocletian, which itself came from this area. There is also architecture from, among other things, the time when Split was ruled by Venice and the Habsburgs. If you want to combine beautiful and historic buildings with metropolitan life, Split is the place to stop by.
Krka National Park
This national park is located just north of the town of Šibenik,about in the middle of the Croatian coast. Šibenik is exceptionally beautiful and should be experienced when you are first in the area near Krka. The name of the national park comes from the fact that the River Krka flows through this area. Krka is considered one of the country's best and most popular sights, and is especially nice to visit in summer. The many waterfalls and lagoons in the river create great bathing spots,and spectacular photo opportunities. Around the river it is lush, and there is especially a lot of lavender growing here.
Hvar and Brac
There are over 1,000 islands in the Adriatic sea belonging to Croatia, and many of them have become popular holiday destinations. The two perhaps most famous, and also among the largest, are Hvar and Brač. They are parallel to each other just outside Split, and both are reached by car ferry from there. Bringing a rental car to Hvar and Brač is a huge advantage. Then you can easily get from one beautiful fishing village to the next, to the sights, to the beautiful forests, to the farms where they grow olives, lavender and grapevines, and not least to the many lovely beaches that you will find on both islands.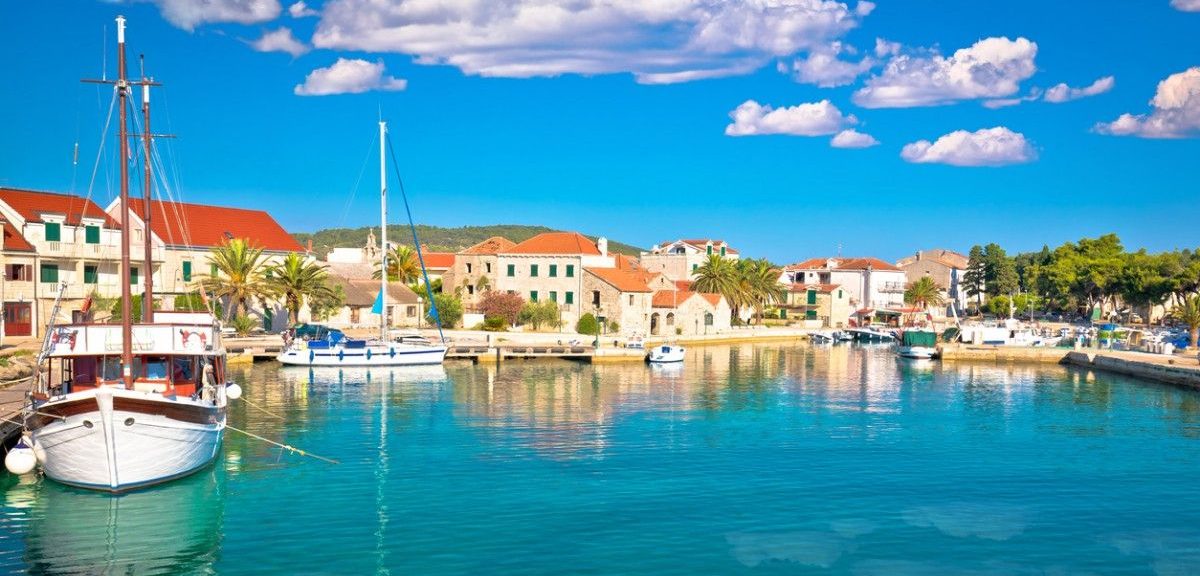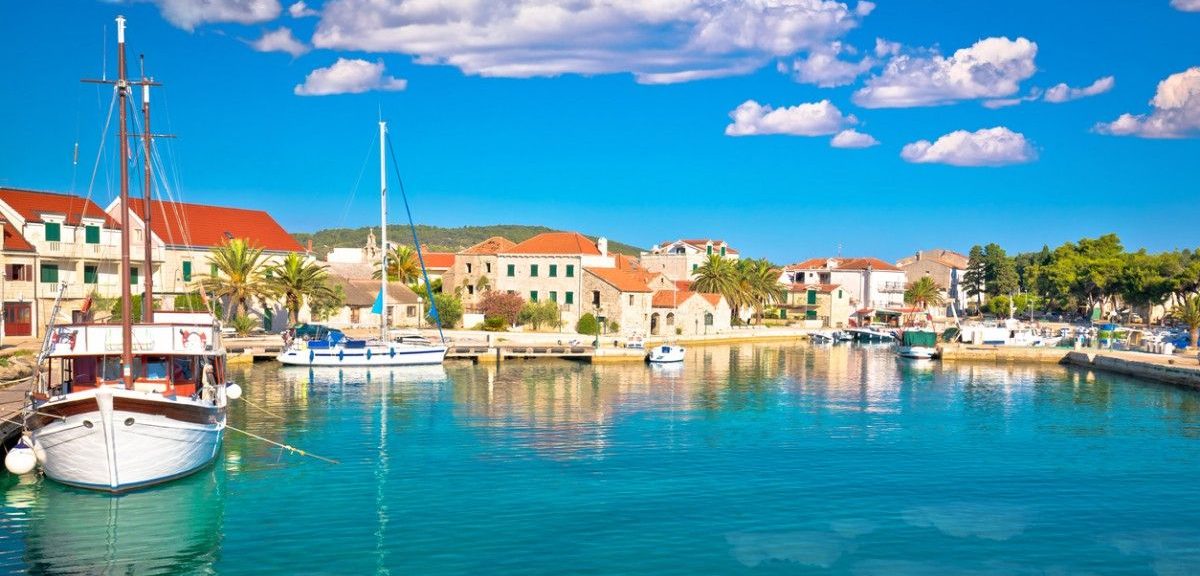 Companies you can rent a car from in Croatia
In Croatia, there are close to 25 companies offering car rental, from almost 50 different listings. These include all major international companies, including Sixt, Alamo, Europcar, Hertz, Avis and Budget. There are also a good number of smaller and/or national car hire companies in the country, such as Oryx, Carwiz and Right Cars.
7 frequently asked questions about car hire in Croatia
How old do I need to be to get a car rental in Croatia?
In Croatia, it is common for car hire companies to require the tenant and driver to be at least 21 years old and have had a driver's license for a minimum of 3 years. Some companies may have lower requirements for the most affordable categories of cars. Tenants under the age of 25 normally have to pay an additional fee to cover the additional insurance for young drivers.
Is it expensive to rent a car in Croatia?
Croatia is one of the most affordable countries in Europe to rent a car in. The overall price level is among the lowest when it comes to popular holiday countries. The competition in the car rental market is also great, and there are many companies that are established here. However, prices will vary depending on the time of year you will rent the car and where to pick it up.
Can I drive car hire from Croatia to neighboring countries such as Slovenia, Montenegro and Bosnia and Herzegovina?
It is usually okay to bring the rental car into Croatia's neighboring countries, but remember to check with the car rental company in advance. Some people depend on which country you're going to, and there may be limitations to the category of car in question. There are also some companies that allow cross-border crossing only if the car is rented in selected locations. In any case, you must expect that most companies will require additional insurance, especially to Bosnia and Herzegovina and Montenegro since these countries are not EU members.
Can I take my rental car to one of the Croatian islands?
You should ask the car rental company before bringing your car on board one of the ferries to the Croatian islands of the Adriatic Sea. As a rule, it goes fine, unless you have rented an expensive car in the luxury class. Some companies will require an additional insurance policy for car ferries, as the risk of injury is somewhat higher. Please note that you do not need to take a ferry to get to Krk, the largest of the islands (there is a bridge connection to the mainland).
Do I need any special type of car anywhere in Croatia?
In Croatia, there is virtually nowhere to suggest that you will need anything other than an ordinary passenger car. Remember that it can get hot there in the summer, and a comfortable car with air conditioning is a good solution.
Is it common for toll booths in Croatia?
Croatia is a relatively small country, and hence no high need for highways. However, the main road connections have new and good roads with 2 lanes in each direction, for example between Zagreb and Zadar/Rijeka, and from Split and almost all the way to Dubrovnik. Along with the bridge that runs to the island of Krk, these are the only stretches that are chargeable. Please note that toll booths are charged by cash or debit card/credit card. Both Euro and Kuna are accepted.
Who do I contact if I am involved in a car rental accident in Croatia?
The emergency number in Croatia for ambulance, fire brigade and police is 112. You should only call this if you have been involved in an accident in which there is personal injury, in the event of a fire, or in other serious cases and emergencies. You should also contact the car rental company and/or insurance company you are using.
Second number:
Second number:
Police – 192
Fire brigade – 193
Medical Assistance – 194
Roadside assistance – 1987