Car rental Sandefjord
Find the best price for car hire in Sandefjord. Goautos.com compares prices from well-known car rental companies in Sandefjord. Search now to see the best deals!
Sandefjord guide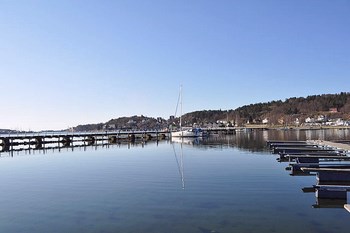 Sandefjord is a municipality in Vestfold county – with a population of around 41,600 (2011). The city center is situated at the head of Sandefjord fjord. With peninsulas Østerøya and Vesterøya municipality has a total coastline of the entire 146 km, which along with all the beaches do Sandefjord a popular tourist and vacation area.
Sandefjord bordered on the north by Stokke, in the west to Andebu, in the southwest to Larvik and east to Tønsberg Fjord and Tjøme.
Sandefjord has a very old port and was charging place already in 1680. The city was a renowned spa and swimming after it was found in 1837 sulphurous water and mud in the area. In 1845 the town was the township, but everything from 1837 municipality. Shipping and whaling were the main industries of the city – and Sandefjord was the country's leading whaling until whaling in the Antarctic ended in the 1960s.
There have been several interesting archaeological finds from the Bronze Age and Viking periods in the municipality. The most famous single finding is Gokstad ship – the remains of a Viking ship, which was excavated in 1880. This was carefully restored and is today at the Viking Ship Museum in Bygdøy by Oslo.
Sandefjord is today largely a modern city. A large fire in 1900 destroyed much of the older architecture. The center also became subject to extensive regulation.
Several of Sandefjord most famous sights are in or adjacent to the Waterpark in the middle of town, which is built on the spot where one of the old spas lay. Here we find such city landmark – Whaling Monument (conducted in 1961 by the sculptor Knut Steen) and whaling house. Nearby, the Whaling Museum – which hosts a number of exciting exhibitions for both children and adults. Within the same area is also Sandefjord City Museum and Maritime Museum – and the Museum Wharf, one can visit the "Gaia", which is a replica of the Gokstad Ship.
From Sandefjord goes passasjerfesrje to Strömstad in Sweden.
The nearest airport is Sandefjord Airport Torp, located 8 km northeast of the city.