Car rental Belarus
Find the best price for car hire in Belarus. Goautos.com compares prices from well-known car rental companies in Belarus. Search now to see the best deals!
Belarus guide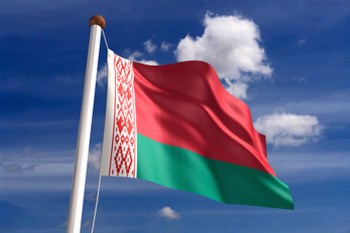 Belarus is a landlocked country that borders Poland to the west, Lithuania and Latvia to the northwest, Russia to the north and east and Ukraine in the south.The capital is Minsk.Home to 9,457,500 (2012) inhabitants.
Belarus is a low-lying country with no natural borders with neighboring countries and the landscape consists mainly of low hills and knolls. Nearly a third of the country is covered by dense forests, and the country's highest mountain, Dzyarzynskaya Hara, rising only 346 meters above sea level. In the south, the country is wet with many swamps, rivers, and around 11 000 lakes.
In 1919 Belarus part of the Soviet Union, and developed after World War II to become one of the main industrial centers of the Soviet Union. During World War II, the country was occupied by Germany, and lost more than a third of the population.Since 1994 the country has been ruled by Alexander Lukashenko. The country has been referred to as the last Soviet government, and President Lukashenko as Europe's last dictator. Belarus is therefore a very isolated country in Europe.
The national security service KGB keeps the political opposition under control, demonstrations against the government's illegal. Russia criticized for serious violations of human rights, and is the only country in Europe where the death penalty is legal. It is characterized by high corruption and unemployment. One-fifth of the country was heavily contaminated when the nuclear reactor at Chernobyl in neighboring Ukraine exploded in 1986. Belarus is struggling with serious environmental problems after extensive emission from the time the Soviet Union.
Belarus still has a lot of heavy industry operated as in Soviet times, with big guns and machine manufacturing. More than 80 percent of the economic activity in Belarus is owned and controlled by the state. The agricultural sector is well developed.
There are few traditional tourist attractions in Belarus, and one must have a visa to visit the country. Most tourists visit the capital Minsk for a few days where one can enjoy clean streets, "law and order" and architecture from the Soviet days.
Minsk National Airport is the largest airport in Belarus, located 42 km east of Minsk.