Car rental Drammen
Find the best price for car hire in Drammen. Goautos.com compares prices from well-known car rental companies in Drammen. Search now to see the best deals!
Drammen guide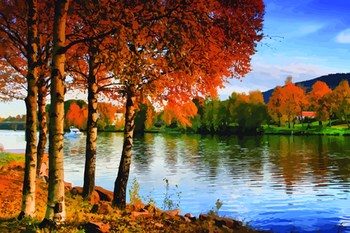 Drammen is a city and a municipality in Buskerud about 40 km southwest of Oslo. It is situated where the river flows into Drammen in Drammen Fjord, and is often called "River City Drammen." Drammen has 101,995 (2012) inhabitants.
It's lumber industry and the Drammen River has formed the basis for the city. As early as the 1200s unfolded the lumber trade with countries that Denmark and the Netherlands.In the early 1900s there was wood products in a particular income era and accounted for almost all of the total export value. Utover70 century, most of the industry closed down.
Drammen has in recent years undergone a major transformation. Especially around the river   been puset up, and the city has gained a good nightlife with outdoor restaurants and cafés.Drammen river was long very polluted, but after it was cleaned, it has now become a good salmon river. On the south and north of Drammen is the large forest areas with water suitable for fishing and outdoor activities.
Drammensbadet is the largest water park with nine different pool. Other attractions include viewpoint spiral top with the special spiral tunnel and the main square Bragernes square where Bragernes neo-Gothic church is located. The city has its own theater and museum.
Drammen is an important railway hub in Norway, both Sørlandsbanen, Vestfold and Bergen Railway runs through the town.Drammen is the terminus of the Drammen Line. Also express train serving Drammen.
The nearest major airport is Torp Airport located about 80 km to the south.Gardermoen Airport is 90 km to the northeast.