Car rental Philippines
Find the best price for car hire in Philippines. Goautos.com compares prices from well-known car rental companies in Philippines. Search now to see the best deals!
Philippines guide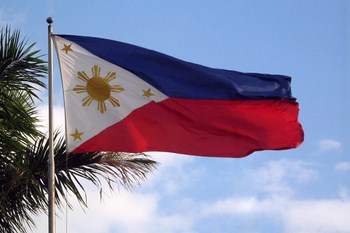 The Philippines is a republic in Southeast Asia that consists of 11 main islands and more than 7,000 smaller islands. A population of 92,337,852 (2011) inhabitants make it one of Asia's most populous country, and population growth is also high.Philippines bordering Indonesia in the south, Singapore, Malaysia, Vietnam and Cambodia to the west, China, Hong Kong and Taiwan in the south. To the east is the Philippine Sea, to the west the South China Sea. The largest islands are Luzon in the north and Mindanao in the south. Over a third of the population lives in Luzon and it is here that the capital of Manila located.
The country was a Spanish colony from 1521 to 1898 and then American colony until 1946. It is with East Timor and South Korea one of the three Asian countries with Christianity as the dominant religion
In the 1960s, the Philippines was the second richest country in Asia after Japan. Two decades under Ferdinand Marcos' rule contributed greatly to the country has not developed further with the other Southeast Asian countries. Ferdinand Marcos came to power in 1965 and ruled the country as a dictatorship until he was deposed in a coup in 1986. The over 1000 pairs of shoes that were found after Ferdinand Marcos wife Imelda after they went into exile, stands as a testament to the luxury life they had.   In 1970 – and 1980-year increase in the differences between the richest and the poorest much faster than other countries in the region, and the problem of poverty is now very serious. The population is very complex and heterogeneous t with a variety of ethnic groups, most are of Malay descent. In total, some 80 ethno-linguistic groups.
The climate is tropical, and March to May are the hottest months. The rainy season lasts from June to October. With thousands of islands the Philippines has a lot to offer. Boracay and Malapascua are just two of several islands known for its beautiful white beaches. Camarines Sur has a water sports center, beautiful coral reefs and beaches with both white and black sand. Bacolod is known for being a city of smiles because of an annual mask festival. Zamboanga has a reputation of "a Latin city in Asia" and interesting because of the historical monuments, churches and mosques.
The main airport is Ninoy Aquino International Airport in Manila.There are also international airports Cebu, Clark Freeport Zone, Angeles, Davao, Kalibo, Laoag, Manila and Zamboanga.