Car rental Klaipėda
Find the best price for car hire in Klaipėda. Goautos.com compares prices from well-known car rental companies in Klaipėda. Search now to see the best deals!
Klaipėda guide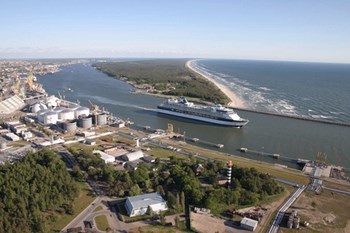 Klaipėda (German: Memel or Memelburg) is Lithuania's only seaport. Klaipeda on the Baltic Sea west of the country – specifically at the mouth of the Nemunas River. The city was formerly German. Home to just under 200,000 people in Klaipeda, the port is a ferry connection to the Sweden, Denmark and Germany.Near the city are the two popular seaside resorts Nida Palanga.
Klaipeda was founded in the 1200s by a German knight order, and was an important trade center in the 1500s. Later, the city had slightly different affinity (bl.a.underlagt Sweden was a period in the 1600s). Since 1923, klaipedia belonged to Lithuania – except during the periods 1939-1945 (Germany) and 1945-1991 (Soviet).
In Klaipeda there are a number of timber-frame buildings, as in Denmark and Germany. It is in all German dominated architecture that dominates the city's old quarters, which otherwise consists of narrow, quaint streets and alleyways. Much of Klaipeda's historic architecture is preserved, making it a tourist attraction in itself.
Among the sights otherwise we Historical Museum (built in 1924) documenting both Klaipeda and Lithuania's history. Mention must also Lithuania Maritime Museum – which includes several units – including a general maritime museum, an aquarium and a dolphinarium.
The nearest airport is Palanga International Airport, located 34 km north of Klaipeda.